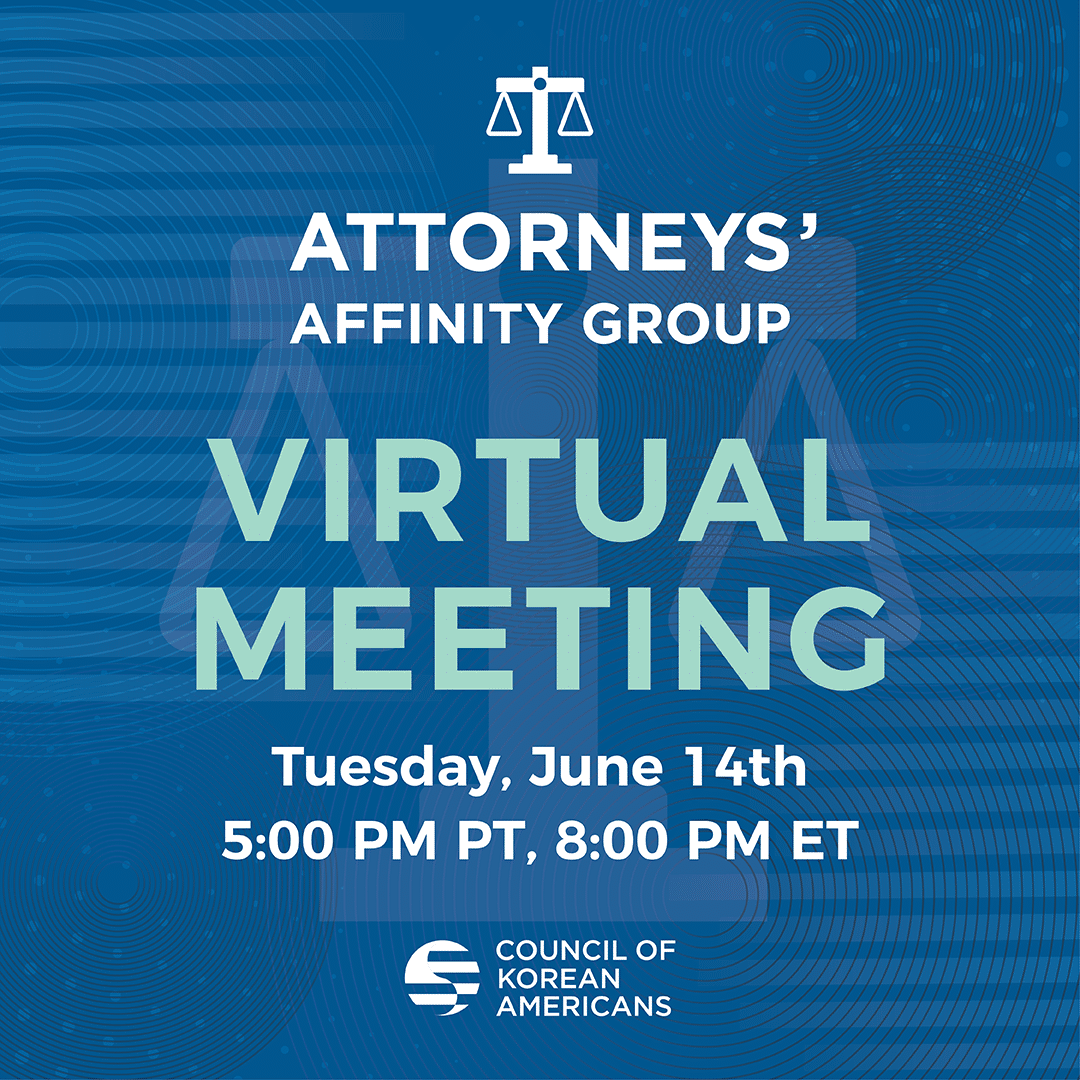 Attorneys' Affinity Group Meeting
The Attorneys' Affinity Group's goal is to build meaningful relationships, support each other, and work together to address issues facing the Korean American community and empower Korean Americans in the law sector.
New members are welcome to join. Please email us at membership@councilka.org if you are interested!
This event is open to AAG members only.