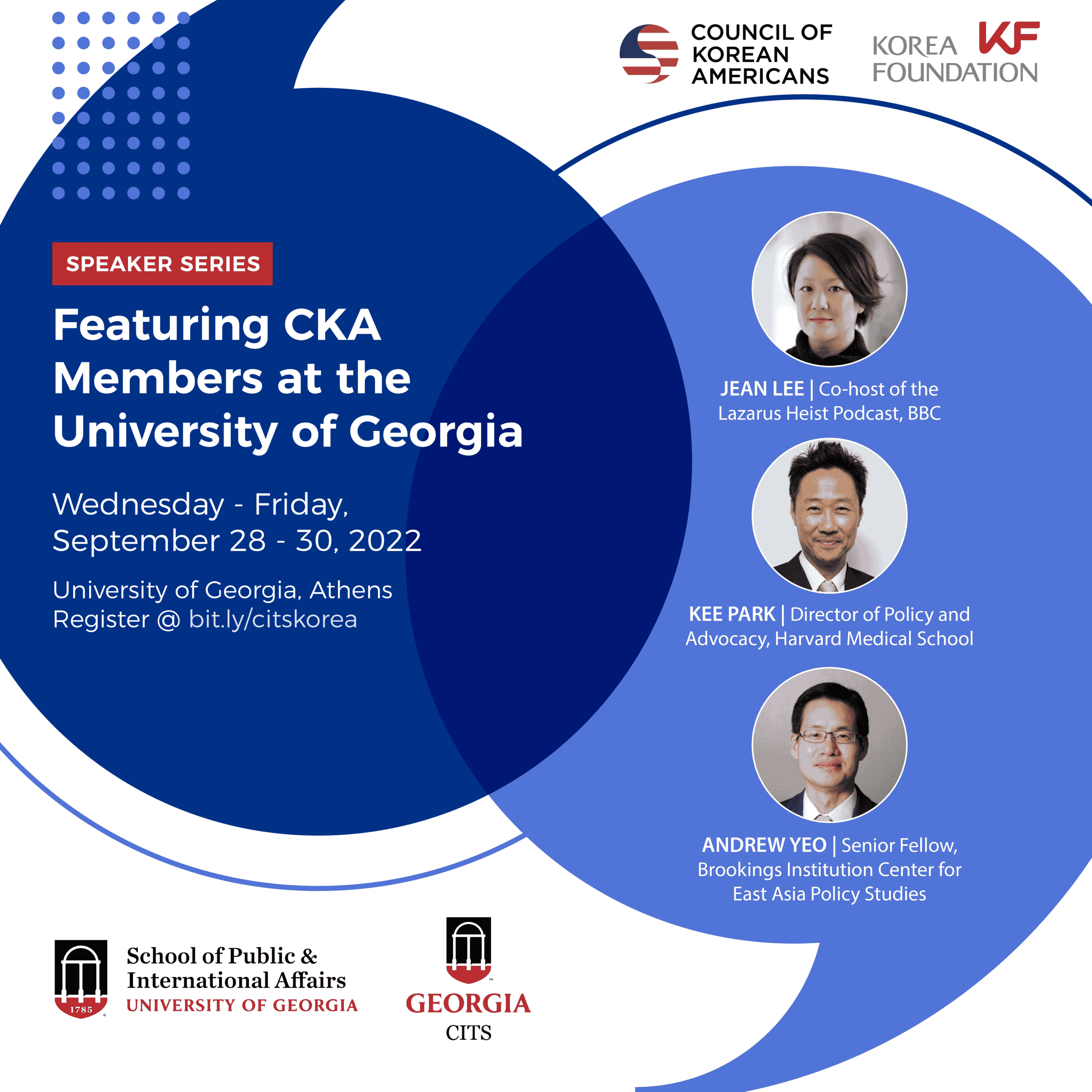 Athens, GA – Speaker Series ft. CKA Members
CKA is coming to Athens, GA, for a special regional program with the University of Georgia – Center for International Trade and Security (CITS)!
Our experts, Jean Lee (Co-Host, BBC's Lazarus Heist Podcast), Dr. Kee Park (Director of Policy and Advocacy, Harvard Medical School), and Dr. Andrew Yeo (Senior Fellow, Brookings Institution Center for East Asia Policy Studies), will lead a conversation about US-Korea relations at this three-day event. Don't miss out on this critical conversation with fellow CKA members, thought-leaders, and students.
This event is open to the public, so invite your colleagues, friends, and mentees! A special thank you to Korea Foundation for supporting this program.
Please reach out to events@councilka.org if you would like to support us or get involved.