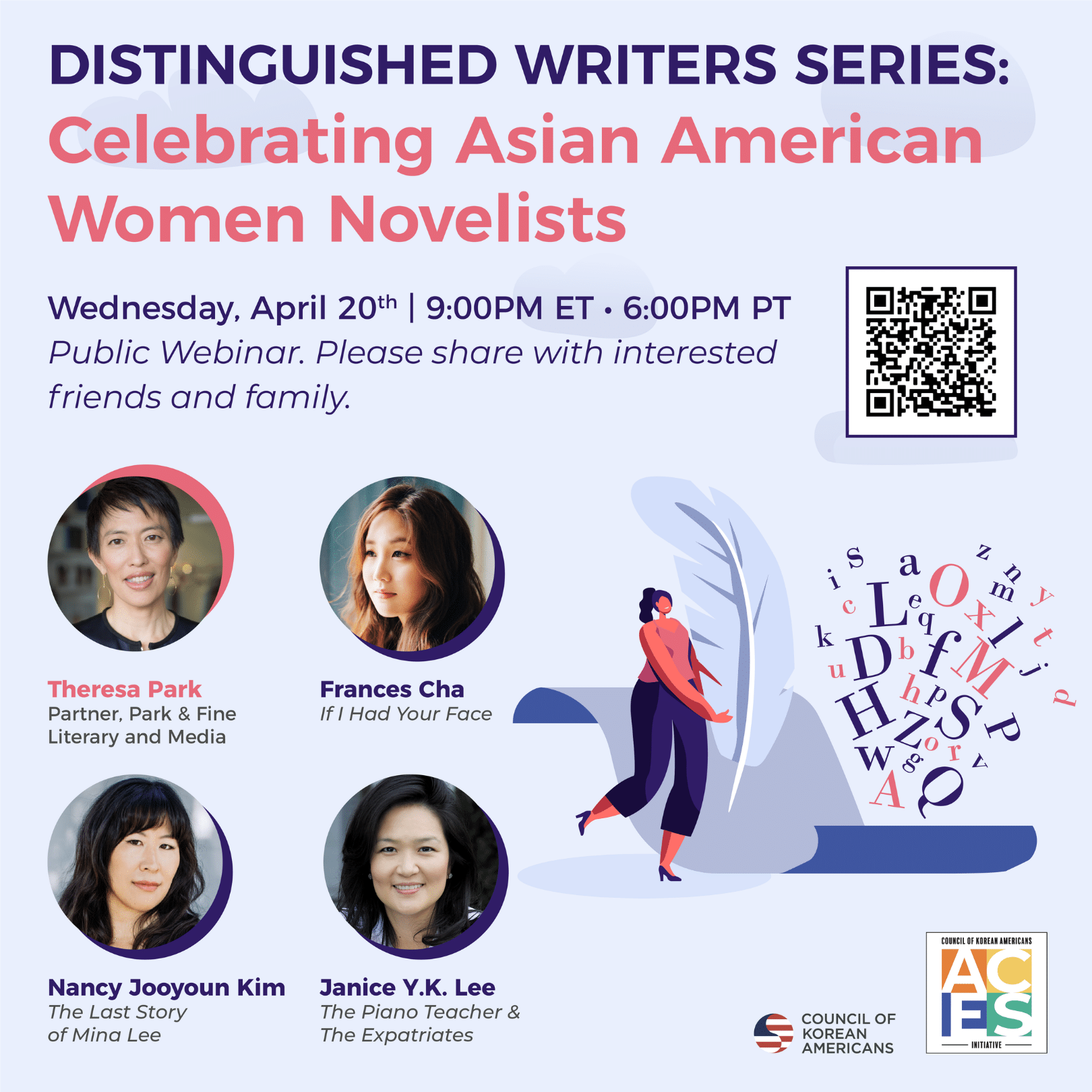 Distinguished Writers Series: Celebrating Asian American Women Novelists
All are welcome to attend our virtual Distinguished Writers Series!
Celebrate the powerful voice and storytelling of Asian Americans by joining a live webinar discussion on Wednesday, April 20th at 9 PM ET | 6 PM PT featuring three distinguished women authors!
New York-based literary agent, Theresa Park (Partner, Park Fine Literary) will lead a captivating panel conversation with Frances Cha (If I Had Your Face), Nancy Jooyoun Kim (The Last Story of Mina Lee), and Janice Y.K. Lee (The Piano Teacher and The Expatriates) about their literary works and careers.
Don't miss out as these speakers share about their journeys as Asian American writers, their personal and professional experiences, and how their Asian identity has shaped their storytelling.