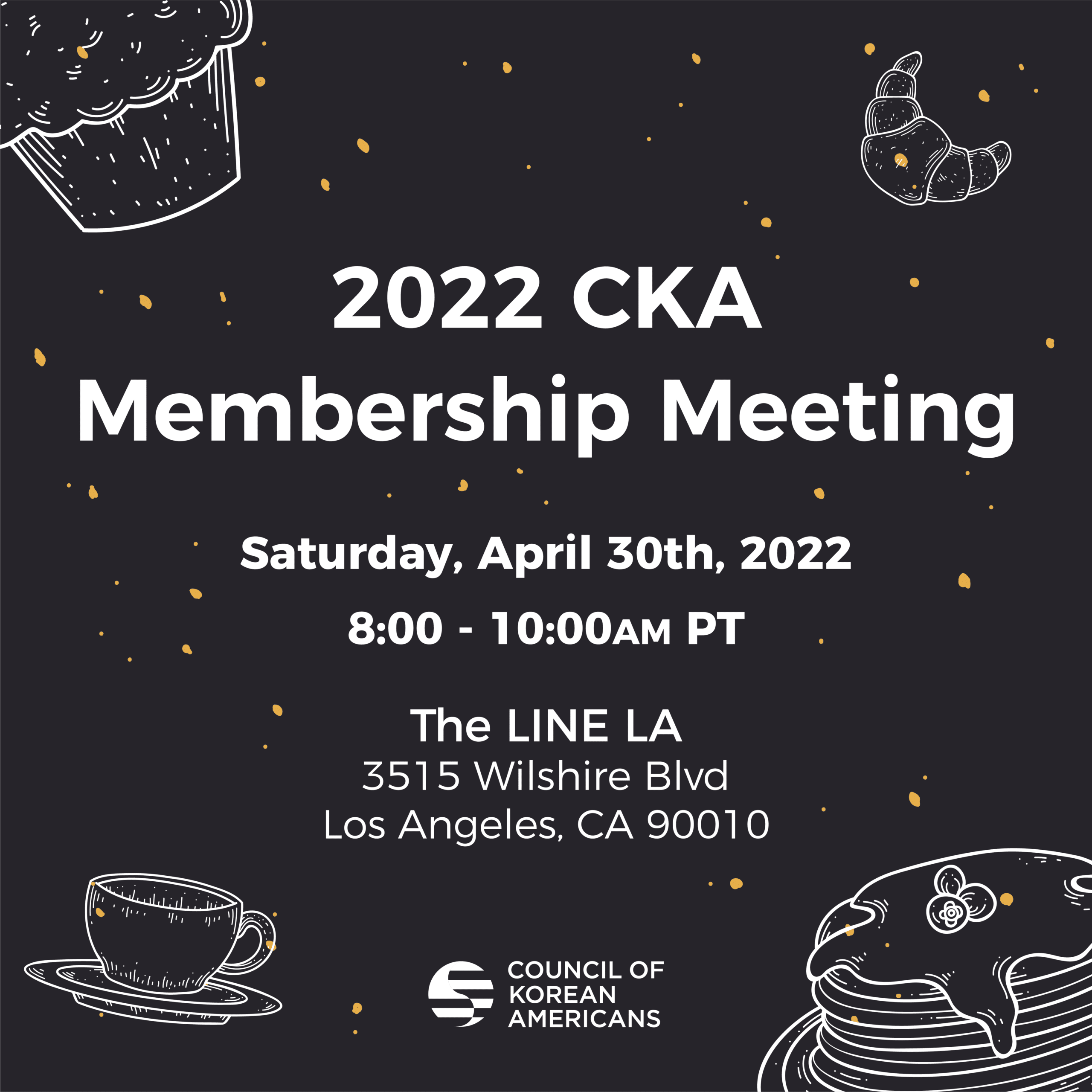 2022 CKA Membership Meeting
CKA invites all of our members across the U.S. to join us on Saturday, April 30th at 8 – 10 AM in Los Angeles for the first in-person National Membership Meeting since the start of COVID-19. We are excited to see old friends and meet our new members at this amazing event. Joanne Lee Molinaro (The Korean Vegan) and documentarian Joseph Juhn (Director, Jeronimo and recently finished film, Chosen) will join us to share their life journeys and latest works. We will be gathering at the LINE Hotel in Los Angeles for breakfast and networking.
This event is for members only.