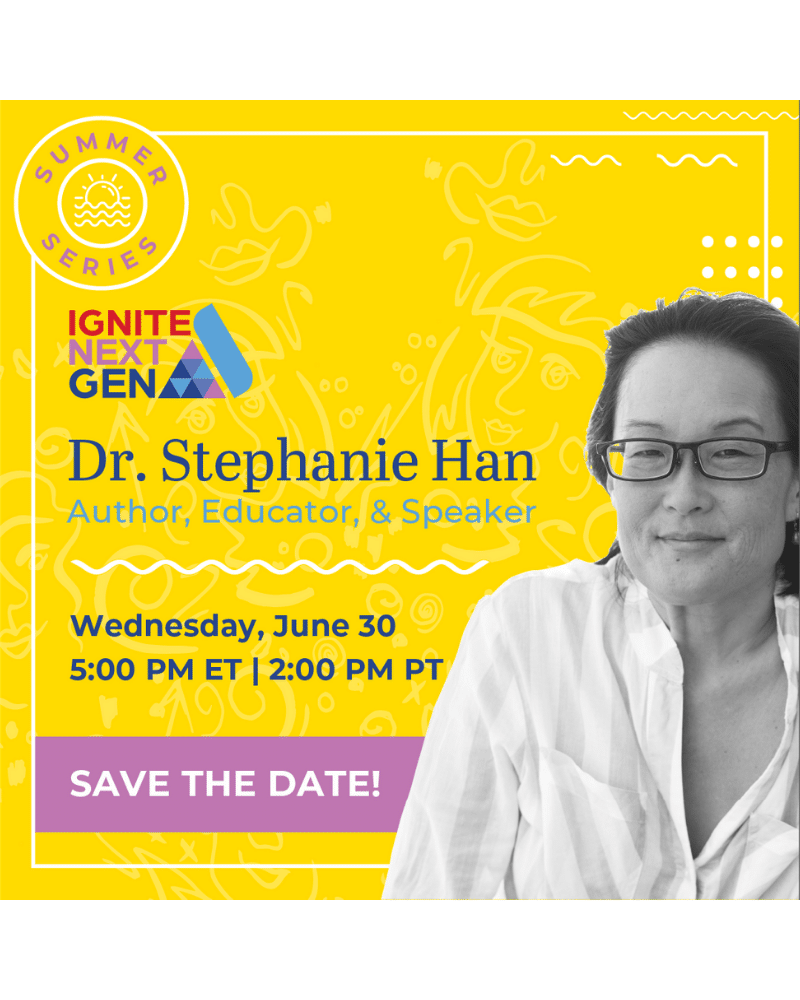 Korean American Literature: Belief, Dreams, and Han
This lecture is a broad survey of Korean American literature and posits the idea of reading and writing as acts of empathy and power. The thematic concerns of nation, family, race, memory and han that govern a wide swathe of Korean American literature will be highlighted in this survey. Questions raised will ask audience members to ask how Korean Americans participate in global literature.
Dr. Stephanie Han is an author, educator, and speaker. Her online classes at drstephaniehan.com focus on empowering women through narrative — both on the page and in life. Her workshops prioritize voice, craft, and community. Her book Swimming in Hong Kong won the Paterson Fiction Prize, and was the finalist for AWP's Grace Paley Prize, the Spokane Prize, and the Asian Books Blog Award. Her writing has been recognized by PEN, VONA, and the Los Angeles Department of Cultural Affairs, The South China Morning Post, Nimrod International Journal, and Santa Fe Writer's Project. She was the inaugural English Literature PhD of City University of Hong Kong. She lives in Hawai'i, home of her family since 1904.
Hosted by the IgniteNextGen Fellowship Program.
This event is open to the public, please RSVP here.