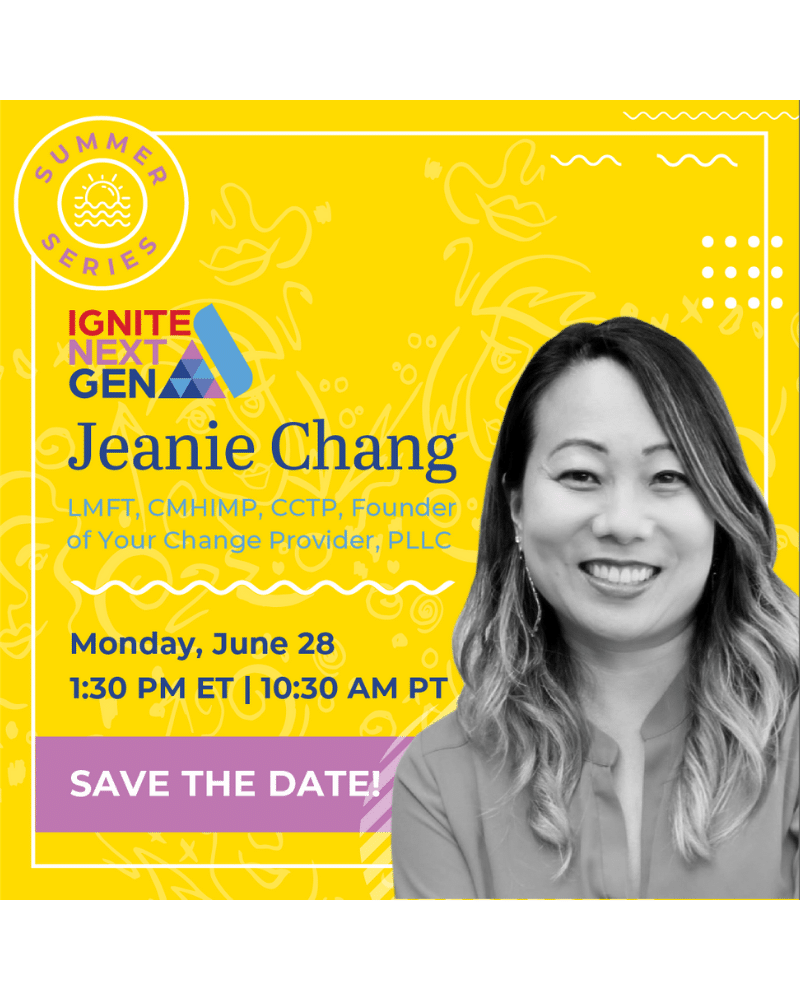 The Powerful Intersectionality of Mental Health & Korean American Identity
Realize the powerful intersectionality of mental health and identity and how it correlates with the social constructs surrounding our cultural identity. It begins with understanding the mental health implications of the model minority myth and the acculturation experience as it relates to you. Finally, learn to acknowledge mindful identity which is about grasping our own narrative to strengthen our mental health.
Jeanie Chang is a Licensed Marriage and Family Therapist and Founder of Your Change Provider, PLLC®, an interdisciplinary practice founded on solutions and cultural confidence. Jeanie's clinical expertise extends well outside the therapy room. She is a #1 bestselling author and an accomplished international speaker for corporations, community organizations, and colleges on topics such as burnout, resilience, mindfulness, stress, workplace wellness, and mental health conditions including anxiety, depression, and suicidality.
Hosted by the IgniteNextGen Fellowship Program.
This event is open to the public, please RSVP here.