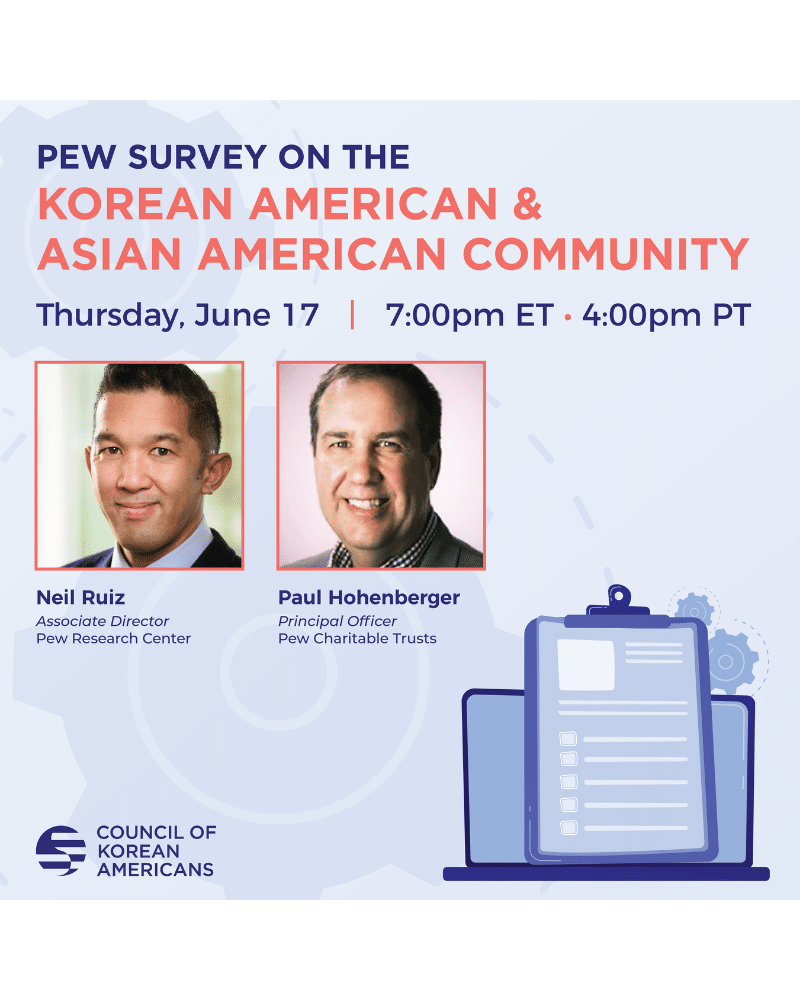 Pew Survey on the Korean American and Asian American Community
CKA will be hosting a timely executive forum with the Pew Research Center, a fact tank that informs the public about the issues, attitudes, and trends shaping the world.
Neil Ruiz, Associate Director at Pew Research Center, and Paul Hohenberger, Principal Officer at The Pew Charitable Trusts, will be sharing important societal, economic, and political trends and developments shaping the AAPI community as it is currently the fastest-growing minority group. They will reflect on how the COVID-19 pandemic and the spike in anti-Asian American hate have directly impacted the AAPI and the Korean American community. The forum will reflect on how these communities are recovering from these disruptions.
Open to CKA Members only, please email membership@councilka.org to register.