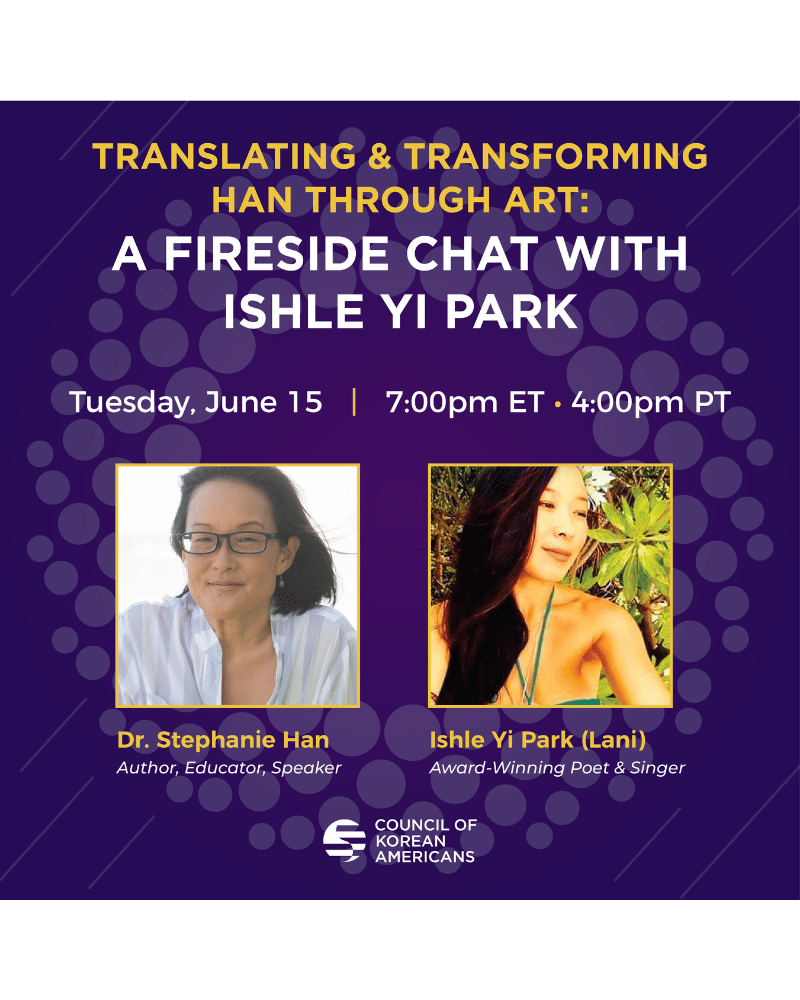 Translating & Transforming Han Through Art: A Fireside Chat with Ishle Yi Park
The Women's Affinity Group will be hosting an event with Ishle Yi Park, the first woman to become Poet Laureate of Queens. She is an award~winning poet, singer, hula dancer, certified yoga teacher, Lomi Lomi practitioner, and mommy.
Join us in a fireside chat with Ishle as she talks about the first book, The Temperature of this Water, published by Kaya Press, the recipient of 3 literary awards, including the Pen America Beyond Margins Award for Outstanding Writers of Color, and the Member's Choice Award of the Asian American Writers' Workshop, and is taught in colleges across the country. You can learn more about Ishle's work by visiting her website at www.ishleyipark.com and listening to her music at www.kehaulanimusic.com.
This Women's Affinity Group event is made possible with the support of Yang-Ro Yoon.
CKA's affinity groups are made possible through a partial grant by the Korea Foundation.