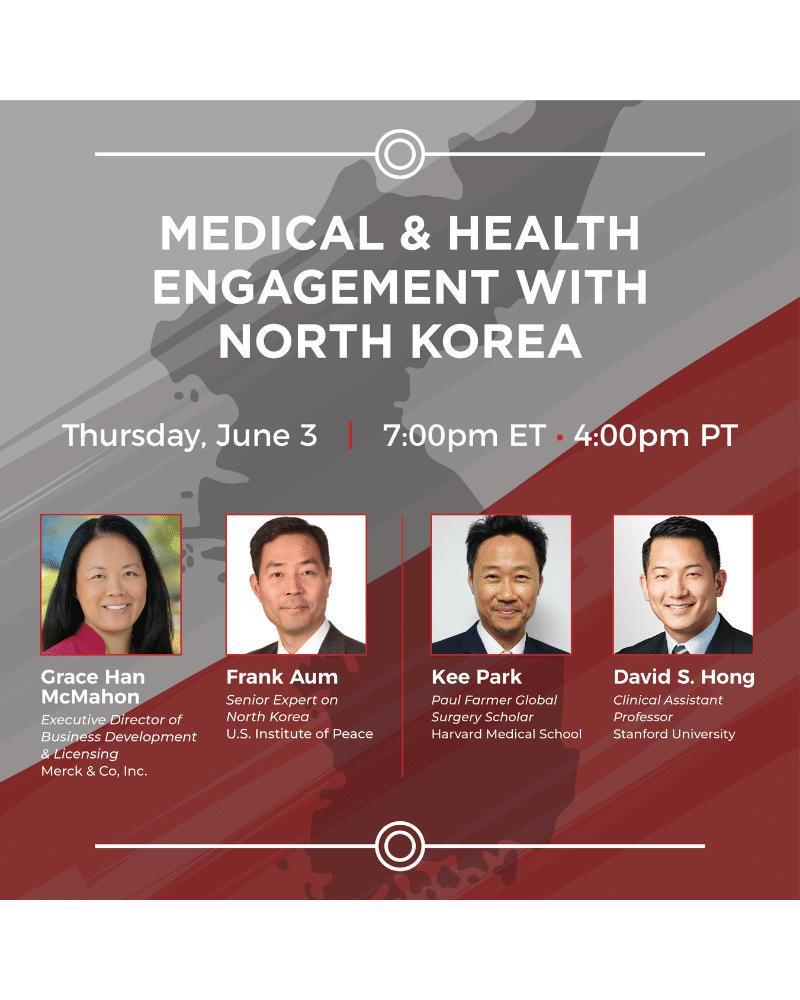 Medical and Health Engagement with North Korea
CKA's Health & Life Science and North Korea Affinity groups announce a joint webinar on medical and health engagement with North Korea on June 3, 2021. CKA members, Drs. David Hong and Kee Park, have visited North Korea over 20 times since 2007 – most recently in November 2019. Hear about their experiences with performing surgeries alongside North Korean surgeons, dealing with the travel ban and sanctions, and what can be achieved despite the overwhelming challenges.
CKA's affinity groups are made possible through a partial grant by the Korea Foundation.