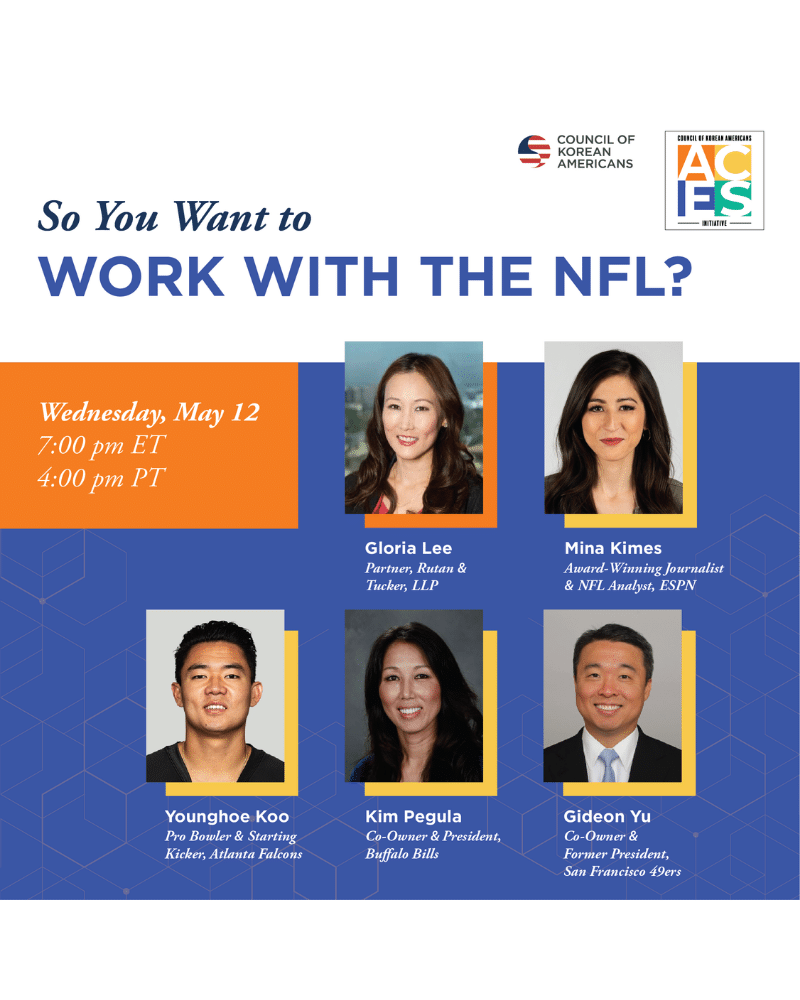 So You Want to Work with the NFL?
CKA's Arts, Culture, Entertainment, and Sports (ACES) Initiative will be hosting a discussion with Korean American leaders in the NFL. Learn about each leader's unique journey in the NFL and join us for a candid discussion on the intersection of their identities as Korean American, biracial, woman, adoptee, immigrant, and beyond. Moderated by Gloria Lee, Partner of Rutan & Tucker, LLP, the panel will feature award-winning journalist and ESPN's NFL analyst, Mina Kimes; Pro Bowler and starting kicker for the Atlanta Falcons, Younghoe Koo; Co-Owner and President of the Buffalo Bills, Kim Pegula; and Co-owner and Former President of San Francisco 49ers, Gideon Yu. 
CKA's affinity groups are made possible through a partial grant by the Korea Foundation.