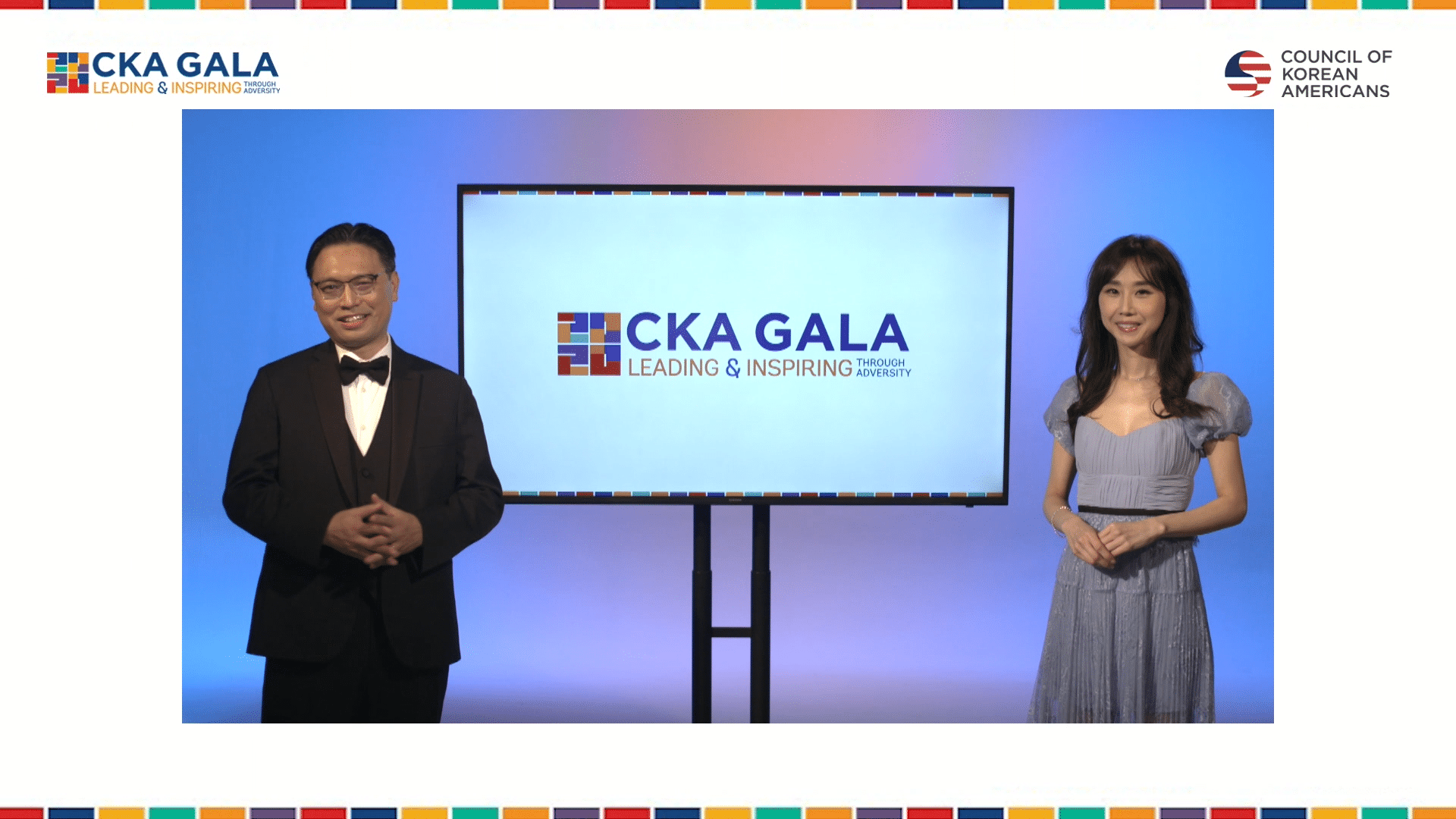 2020 CKA Gala: Leading & Inspiring Through Adversity Recap
In previous years, it has been a tradition to assemble top Korean American thought leaders, opinion-makers, and innovators from across the country to discuss important issues that shape the Korean American community. This year was a little different.
After working tirelessly over the past several months, CKA hosted its first-ever virtual celebration – 2020 CKA Gala: Leading & Inspiring Through Adversity. With nearly 650 individuals and 20 virtual watch parties tuning in from across the country, we celebrated Korean American leaders everywhere and lay down the groundwork for 2021 for CKA and the greater Korean American community.
This year's CKA Gala honored four exceptional Korean American leaders and recognized sixteen Korean American unsung heroes for their dedication and commitment to the Korean American community. The gala also included tributes to our honorees, musical performances, a lightning round of fundraising, surprise cameos, and a presentation on this year's IgniteNextGen Fellowship Program. With great success, CKA created an engaging virtual gala program that left attendees feeling inspired and hopeful for the future. 
---
Please see below for our 2020 CKA Overview Video.
---
2020 CKA GALA HIGHLIGHTS
Please enjoy the photo highlights of our 2020 CKA Gala below. For more photos as well as information on our program, visit ckagala.org
1. CKA Gala Co-Emcees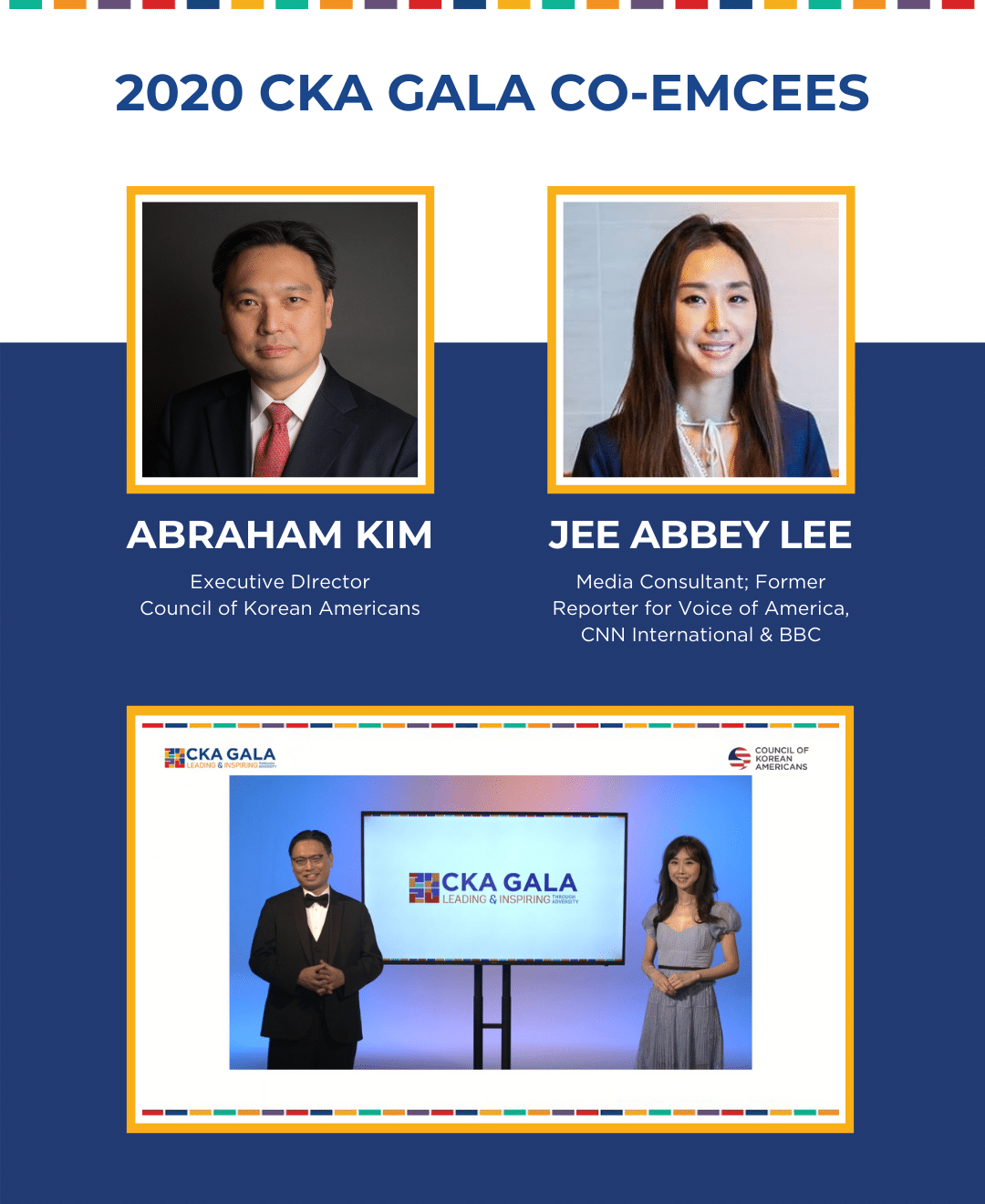 2. CKA Gala Honorees

See the 30-minute interviews with each of our honorees where we talk in-depth about their immigrant life experiences, careers, and Korean identities. Click on their names below to access these interviews. 
Miky

Lee

, Vice Chairwoman of CJ Group (Recipient of the 2020 CKA Lifetime Achievement Award);

David Chang

, Chef & Founder of Momofuku (Recipient of the 2020 CKA Inspire Award); and

Steve & Mary Park

, Founders of Little Lights (Recipients of the 2020 CKA Embrace Unity Award).
3. 2020 CKA EMPOWER HEROES

These unsung heroes were nominated by their friends, family, and community. Their work exemplifies the service and sacrifice of countless Korean American leaders serving our communities.
Please see below for Alpin Hong's and Angella Ahn's world-class musical performance tribute to the 2020 CKA Empower Heroes.[/vc_column_text]
For more information on this year's Empower Award Recipients, please click below.
4. 2020 CKA Gala Sponsors

5. Leading & Inspiring Through Adversity Program