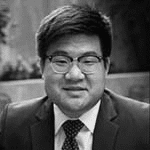 Sam H. Cho
Founder & CEO,
Seven Seas Export
Location: Seattle
Member Since: 2018
Sam Cho is the Founder and CEO of Seven Seas Export, a trading company that exports US commodities to South Korea. Sam initially capitalized on the opportunity to export egg products to South Korea at the height of the Bird Flu epidemic in the winter of 2016. In his first year, he exported 2 million pounds of egg products to South Korea. Since then, he has expanded his business to include exporting many other US commodities.
Prior to Seven Seas Export, Sam worked as a political appointee under President Barack Obama. In the Obama Administration, he was the Special Assistant to the Deputy Administrator of the US General Services Administration. There, he helped to manage a federal agency of over 10,000 federal employees and worked on agency-wide strategy and execution for its three business lines in real asset management, federal acquisitions, and technology transformation.
Prior to joining the Obama Administration, Sam worked for a member of the United States Congress for whom he managed a portfolio of issues ranging from Foreign Affairs, Trade, Small Business, and Banking & Financial Services. Sam also has experience working as an analyst for the US Department of State and doing economic research for the Embassy of the Republic of Korea in Washington D.C.
Sam was a recipient of the Congressional Fellowship from the Asian Pacific American Institute for Congressional Studies (APAICS) in 2014 and served on the Board of Directors for the Conference on Asian Pacific American Leadership (CAPAL) from 2014 to 2016. He also currently works in the Washington State Senate when the legislature is in session.
He holds a bachelor's degree from The American University and a master of science from The London School of Economics.