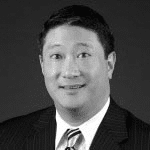 David S. Kim
Vice President of Government Affairs,
Hyundai Motor Company
Location: Washington, DC Metro
Member Since: 2012
David S. Kim is Vice President of Government Affairs at Hyundai Motor Company's Washington DC office. He leads lead Hyundai's U.S. government affairs program at the federal and state levels.
Kim most recently served as Deputy Administrator at the Federal Highway Administration, where he had previously served as Associate Administrator of Policy and Governmental Affairs. Kim also served as Deputy Assistant Secretary, Governmental Affairs at the U.S. Department of Transportation and as Deputy Assistant for Congressional Affairs at the Office of the U.S. Trade Representative. Kim previously served as the Head of the Government Relations Department for the Los Angeles County Metro Transportation Authority in Washington, DC as well. Earlier in his career, Kim spent time working in the offices of several lawmakers, including U.S. Representative Xavier Becerra and California State Senator David Roberti.
In his spare time, David is actively involved in the Korean American and Asian Pacific American communities. He served as President of the Korean American Coalition, Washington D.C. Area Chapter (KAC-DC) and continues to play an active role as a board member. David is on the advisory board of the Network of Korean American Leaders (NetKAL) and has also served on the Board of Directors of other nonprofit organizations such as the Conference on Asian Pacific American Leadership (CAPAL), Congressional Asian Pacific American Staff Association (CAPASA) and the Asian American Drug Abuse Program (AADAP).
A native of Davis, CA, David earned a Bachelor of Arts Degree in Political Science from Occidental College and a Master of Public Administration from the University of Southern California. David resides in Fairfax County, VA with his wife, Julie, and two children, Tessa and Jaisohn.