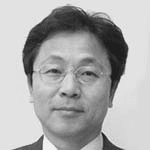 William Park
Chairman and Chief Executive Officer,
PMAC Lending Services, Inc.
Location: San Diego
Member Since: 2016
Mr. Chulse William Park, also known as William, has been the Chairman and Chief Executive Officer of PMAC Lending Services, Inc. since September 2010. Under Mr. Park's leadership, PMAC has grown to become one of the largest wholesale originators of residential mortgages in the U.S.
Prior to PMAC, he was involved with successful business ventures in a variety of industries including hospitality, real estate, accounting and community banking. Mr. Park is a successful entrepreneur with more than 20 years of experience in mortgage banking, real estate, hospitality, golf course operations and certified public accounting. In addition, he founded First Family Home (previously Century 21), one of the most successful real estate firms serving the Hispanic community in Southern California, and was the Managing Partner of William Park CPA.
He has been a Certified Public Accountant for over 10 years, specializing in audit review and business consulting. He served as a Director of Hanmi Bank and Hanmi Financial Corporation and Hanmi bank from April 2014 to December 31, 2014. He is also the Owner of the Indian Palms Country Club. He has been highly active in the Korean American banking community for many years.
Mr. Park earned his B.S. in Accounting from California State University at Northridge.