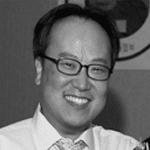 Richard Y. Kim
Deputy City Attorney,
Office of The City Attorney Los Angeles
Location: Los Angeles
Member Since: 2016
Mr. Richard Kim is currently a Deputy City Attorney in the Complex and Special Litigations Division of the Los Angeles City Attorney's Office. He has been with the Office since 2000. As a prosecutor, Mr. Kim prosecutes real estate crimes related to violations of the State and local fire codes, building codes, housing codes, and environmental laws in the city of Los Angeles. He was previously assigned to the Land Use Division, where he litigated against major corporations in cases arising out of the Federal Telecommunications Act as well as the City's General and Specific Plans. Also in the same office, Mr. Kim held a position in the Airport Division where he handled FAA regulatory matters, real estate acquisition for the Airport Master Plan, including eminent domain actions. Mr. Kim was the lead attorney for the tiered EIR (Environmental Impact Report) for the Master Plan as well as the lead attorney for the ground water contamination dispute at the Palmdale Airport with an exposure of $600 million.
In 2011, as South Korea's criminal justice system began implementing the jury trial system, Mr. Kim spent 6months teaching the American jury system and trial techniques to Korean prosecutors by invitation of the Supreme Prosecutor's Office of South Korea. Mr. Kim was invited as a research fellow at the Legal Research and Training Institute (LRTI) of Ministry of Justice. Mr. Kim's duties included teaching American jurisprudence, jury trial techniques, and search and seizure case laws.
Mr. Kim is currently serving a two year term as the President of Korean Prosecutors Association (KPA), an international organization of prosecutors of Korean descent. As the president of KPA, Mr. Kim built a coalition with community organizations and increased membership from throughout the world. Mr. Kim's leadership also strengthened KPA's partnership with the Supreme Prosecutors Office of South Korea and furthered its reputation as a legal think tank.
For the past two decades, Mr. Kim has served on various community based organizations in the Korean American community. Living in Los Angeles in his 20's, Mr. Kim experienced firsthand, the sense of helplessness and lack of political voice after the devastation of Koreatown resulting from the 1992 riots. In 2005, Mr. Kim served as the President of Korean American Democratic Committee (KADC) where he supported Korean American candidates running for an elected office. In 2008, Mr. Kim was elected to the Wilshire Center-Koreatown Neighborhood Council Board, a City Chartered organization that fosters neighborhood empowerment. In 2012, Mr. Kim, elected as the President of the Neighborhood Council Board, fought against gerrymandering of Koreatown during the redistricting process in Los Angeles. Mr. Kim currently serves on the board of Koreatown Youth and Community Center (KYCC), an organization that serves disadvantaged youths and their families. He is also a member of Council of Korean Americans (CKA).
Mr. Kim was born in South Korea and immigrated to the United States with his family in 1975. He grew up in Orange County, California and attended University of California, Los Angeles (UCLA) where he receive a B.A. degree in philosophy. He also attended Southwestern University, School of Law where he received his J.D. Mr. Kim is currently admitted to practice law in the state of California.