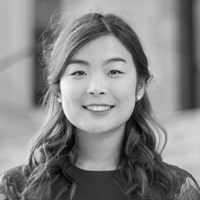 Rachel Paik
Development & Communications Associate
Council of Korean Americans
Location: Washington, DC Metro
Rachel Paik is a Development & Communications Associate at the Council of Korean Americans (CKA). Prior to joining CKA, she worked in fundraising and development at the Arms Control Association and was the former Grants & Programs Officer at Partnership for a Secure America. 
She is passionate about Diversity, Equity, and Inclusion, and has worked on various leadership development and advocacy programs on Capitol Hill and within the nuclear policy community. She is currently a research committee member of the Sejong Society of Washington D.C.
Rachel was born in Evanston, Illinois but raised in the greater Seattle area. She graduated from the University of Washington (UW) with a B.A. in International Studies and a minor in Korea Studies. She enjoys cats, painting, cooking and eating spicy foods.