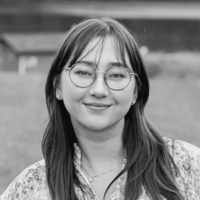 Katheryn Ulrich
Communications & Events Coordinator
Council of Korean Americans
Location: Greater Seattle Area
Katheryn Ulrich is the Communications & Events Coordinator at the Council of Korean Americans (CKA). She works with the Senior Director and Membership & Program Manager to support event management and CKA's brand awareness within the digital space.
Originally from Maryland, Katheryn began her journey in Mass Communications at Towson University. During her time there, she was the Social Media Intern for the Department of Mass Communication at Towson University and the Marketing Intern for Susan G. Komen Maryland.
Prior to joining CKA, Katheryn earned her bachelor's degree in Mass Communications from Towson University and was a Digital Marketing Specialist for Terakeet in Syracuse, NY. She brings over two years of experience in content creation, outreach, and SEO to CKA.