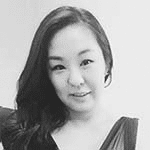 Irene M. Kang
Chief of Staff,
Office Of Councilmember Anita Bonds
Location: Washington, DC
Member Since: 2018
Irene Kang currently serves as the Chief of Staff for an At-Large Councilmember on the District of Columbia Council, Anita Bonds. Irene simultaneously serves as the Committee Director for the Committee on Housing and Neighborhood Revitalization, chaired by Councilmember Anita Bonds. Irene started at the Office of Councilmember Anita Bonds as a campaign volunteer and an intern and progressed to her current position.
Prior to her time with this office, she worked at the US Embassy Seoul as a media analyst. Irene also worked for various South Korean entities conducting research on issues pertaining to North Korea including the East Asia Foundation, Global Asia, and Korea Peace Forum as well as traveling and living in Thailand for an internship in human rights with FORUM-ASIA.
She holds a Master of International Politics & East Asia from the University of Warwick in Coventry, England and a Bachelor of Arts from the University of California in Los Angeles.