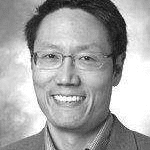 E. John Park
Partner,
Morgan Lewis
Location: San Francisco Bay Area
Member Since: 2013
E. John Park is a partner in Morgan Lewis's Business and Finance Practice. Mr. Park's practice focuses on corporate and securities laws, including private placements (including both debt and equity offerings), public securities offerings, recapitalizations and mergers and acquisitions. He works with companies in varying industries on a wide range of matters including initial formation, venture capital financings, mergers and acquisitions, initial public offerings, the periodic reporting requirements of publicly held companies and general corporate counseling. He has represented both acquirers and targets in a variety of public-private and private-private business combination transactions, as well as issuers and venture capital firms in private securities offerings.
Mr. Park also advises clients on inbound, outbound, and cross-border business transactions in the United States and Asia, with a particular emphasis on strategic investments, joint ventures, and mergers and acquisitions for major international investors and European, American and multinational companies. He has structured, negotiated, drafted, and implemented a wide range of international and U.S. business transactions, drawing upon his dealings with business formation, intellectual property protection, technology licensing, and environmental, corporate governance, executive compensation, labor and employment, and international tax law.
Prior to joining Morgan Lewis, Mr. Park was with Brobeck, Phleger & Harrison LLP in Palo Alto. Mr. Park received his J.D. from the University of Virginia in 1997. He earned his M.P.P. from the Kennedy School of Government at Harvard University in 1993, and his B.A. from Williams College in 1991.