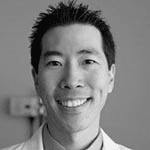 Andrew Dongyul Choi
Co-Director and Asst. Professor of Medicine and Radiology,
The George Washington University School of Medicine
Location: Washington, DC
Member Since: 2017
Andrew D. Choi, MD, FACC, FSCCT is the Co-Director of Cardiac CT and MRI and Assistant Professor of Medicine and Radiology at The George Washington University School of Medicine (GW). Quadruple board-certified, his leadership at GW includes advising physicians and patients in a wide spectrum of cardiovascular diseases utilizing state of the art imaging. He lectures medical and biomedical engineering students and educates physicians-in-training. Dr. Choi is already widely published with over 50 abstracts and publications in leading journals and his impactful work has received national and international accolades. He sets standards for cardiac imaging, serving as co-author of national guidelines, serves on national committees and is a frequently invited conference speaker.
Having grown up in rural central Pennsylvania, Dr. Choi is a leader in the Korean-American medical community; he was the invited keynote speaker for the 2016 DC-MD-VA Korean-American Medical Association Scientific Sessions and was recognized for outstanding medical research by the Korean National Institutes of Health (KNIH), Korean Health Industry Development Institute (KHIDI) and U.S. NIH. He has advised Korean policy makers in the U.S. medical system and served as mentor to students. His passions include medical issues of importance to the Korean-American community, and CKA's advocacy work for North Korea.
He earned his M.D. from GW as the Allie S. Freed Awardee in Internal Medicine. He trained in Internal Medicine at Mount Sinai, NYC, Cardiology at Georgetown and was selected as Inaugural Fellow in Advanced Cardiac Imaging at the NIH and Washington Hospital Center. Dr. Choi is married to Jean C. Choi, a D.C. attorney with 2 daughters.