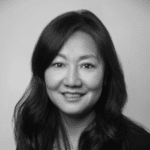 Lynne Lee
Chief Development Officer, Alliance for a Healthier Generation
Metro Region: Maryland
Member Since: 2023
Lynne Lee serves as Chief Development Officer at the Alliance for a Healthier Generation, leading its philanthropic funding strategy to promote whole-child health equity.
Lynne is a seasoned, mission-driven leader with experience in scaling and leading organizational growth for non-profit organizations like Coaching Corps (now called Positive Coaching Alliance), Futures Without Violence, and The Advertising Council. Throughout her career, she has gained extensive experience in revenue generation, social norm change, public education strategy, program development, and marketing.
Her emphasis at Positive Coaching Alliance encompassed fundraising, strategic operations, marketing/communications, and innovating new program practices – which enabled the organization to serve over 300,000 kids of color in low-income communities with a trained volunteer coach.
Previously, Lynne served as Senior Vice President at Futures Without Violence where she created the "Coaching Boys into Men" international campaign. Before that, Lynne worked at Saatchi and Saatchi Advertising and developed public service campaigns for the Advertising Council in New York.