Tomorrow, June 25, is the 70th anniversary of the start of the Korea War. Register for an insightful discussion with author, activist, and historian Dr. Bruce Cumings tomorrow, June 25 (8pm ET, 5pm PT). Dr. Cumings will be sharing about the neglected history of the unresolved Korean war and how it continues to affect the present. 
Register Now: https://zoom.us/webinar/register/WN_vuOZyrhCRC2OGV8fjdIVsw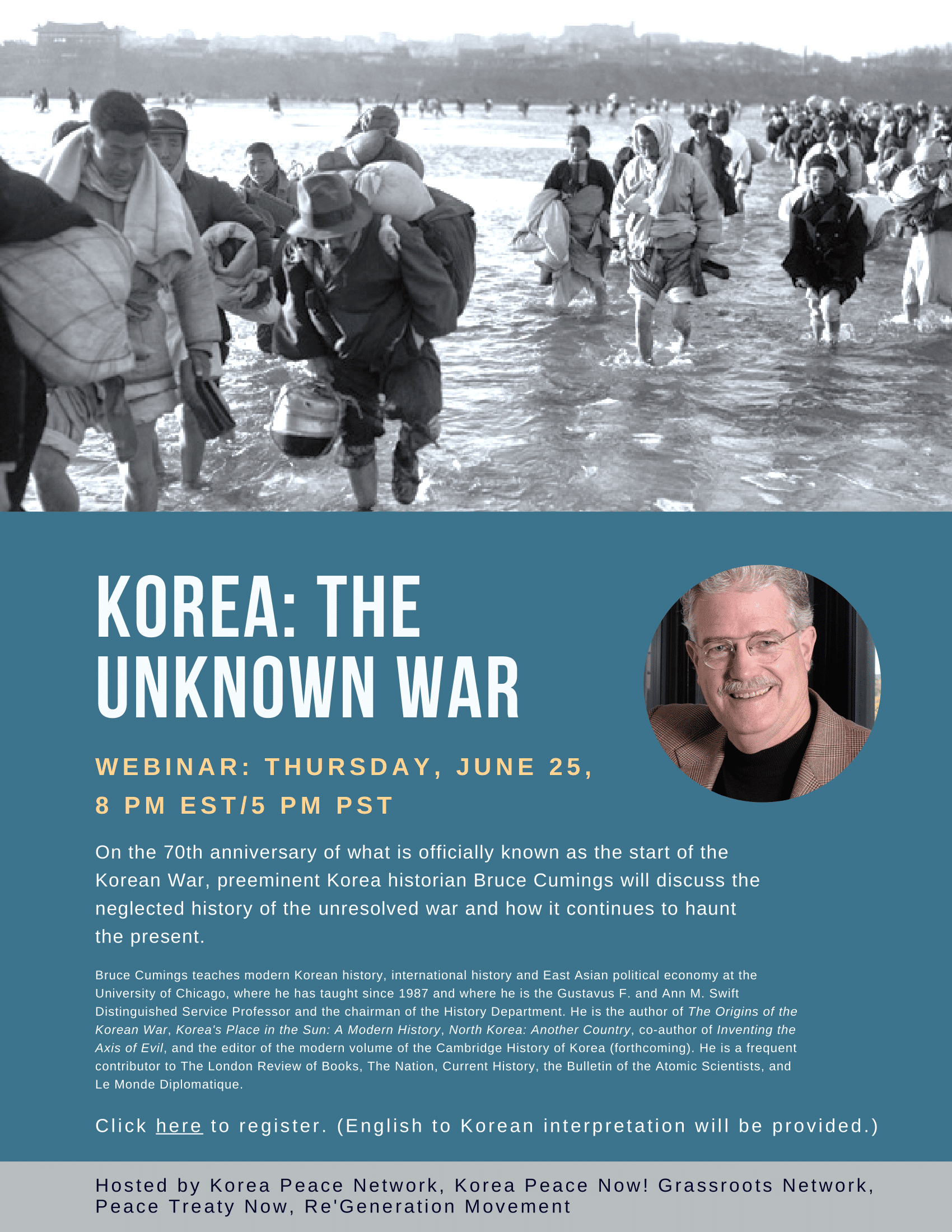 This event is hosted by the Korea Peace Network, Korea Peace Now! Grassroots Network, Peace Treaty Now, and Re'Generation Movement. English to Korean interpretation will be provided.