2019 CKA-KALCA Public Service Interns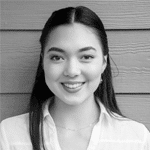 Council of Korean Americans
Yona Andrews is a recent graduate (Class of 2019) of the University of Alabama at Birmingham, pursuing a major in International Studies. At a young age, her mother taught her about Korean traditional foods, customs, and the family's historical experiences. Yona had the opportunity to visit her family in South Korea during the summer of 2018. Inspired by that experience, Yona now interns with The Borgen Project where she is involved in advocacy efforts to influence U.S. foreign policy in supporting international development. When she's not busy reading about foreign affairs, Yona enjoys going hiking or volunteering with her favorite service organization, Circle K International.
Yona aspires to pursue a career in global development and government.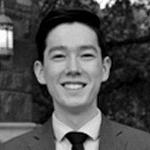 Woodrow Wilson International Center for Scholars
Peter Hamilton is a student (Class of 2020) and Entrepreneurship Fellow at Georgetown University, pursuing a major in Government with a minor in Journalism. He has served as Vice President of the Georgetown University College Republicans, Chief of Staff of the International Relations Club, and Vice President of the Korean Student Association. He has previously interned for Representative John Faso from New York's 19th District and as Assistant to the CEO of Concordia, a nonprofit focused on developing public-private partnerships. This past semester Peter studied abroad at Yonsei University in Seoul, South Korea where he focused on politics of the Korean Peninsula.
Peter hopes to pursue a career in public service or law after attending graduate school.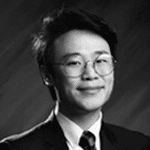 Woodrow Wilson International Center for Scholars (5 weeks) & Office of Congressman Andy Kim (5 weeks)
Hyungtae Kim is a student (Class of 2020) at the University of Pennsylvania, pursuing a major in History and is a submatriculated master's degree candidate at Penn Law. On campus, Hyungtae pursues a variety of interests ranging from singing with the Penn Glee Club to facilitating discourse with Sangam, an API-centric sociopolitical discussion group. Research remains a pillar of his academic experience as well; he is passionate about creating both political and historical knowledge in his capacity as a research assistant at the Wharton Public Policy Initiative and the Penn Slavery Project.
Hyungtae hopes to use these experiences to inform his understanding of race at the intersection of constitutional, immigration, and labor law narratives.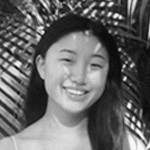 College to Congress
Natalie Kim is a student (Class of 2021) at Georgetown University, majoring in Science, Technology, and International Affairs with a concentration in global health. Natalie has worked as an undergraduate research assistant at Duke University's Law School and Department of Political Science, and she is currently pursuing an internship with the Fund for Global Health, which works to increase funding for global health initiatives through advocacy work. On campus, Natalie serves as the Chair of Communications for the School of Foreign Service Academic Council, works with the Center for Social Justice, and is involved in various arts organizations, including a magazine dedicated to promoting discourse about women's issues and a group that organizes performance spaces for artists with marginalized identities.
Natalie is interested in health equity, the role of technology in shaping policy, and international development.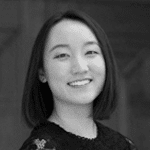 National Council of Asian Pacific Americans
Kireem Nam is a recent graduate (Class of 2019) of Northwestern University, majoring in Neuroscience with a minor in Computer Science. She recently studied abroad at the University of Oxford. On campus, Kireem served as President of the Korean American Student Association and the Undergraduate Premedical Society. She is also active in Global Brigades, a national organization working towards international sustainable development.
Kireem hopes to attend medical school and pursue a career that addresses public health policy and health inequalities.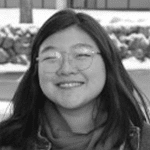 Asian Pacific American Institute for Congressional Studies
Jamie Noh is a student (Class of 2021) at Brandeis University, double majoring in East Asian Studies and Political Science. She is the digital media and events coordinator for the Brandeis Asian American Students Association, pushing for diverse and politically engaging events for the Brandeis Asian American student body. She is also a member of the Brandeis Asian American Task Force, a grassroots student group that has successfully advocated and created the forthcoming Brandeis University Asian American Pacific Islander Studies department. Jamie has previously worked in the office of Massachusetts State Representative Tackey Chan under the Asian American Women's Political Initiative Fellowship as well as interning at the W.O.W Project, an arts-activism organization in Chinatown and the Go Project, an NYC-based school sponsorship program that supports under-resourced families and children.
Jamie hopes to continue her passion for AAPI civic engagement and visibility after college and is interested in a career in public service and international relations.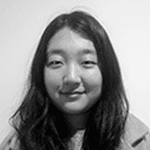 U.S. Embassy Seoul
Jaein Song is a student (Class of 2020) at Georgetown University, pursuing a major in Science, Technology and International Affairs with a minor in Chinese. At Georgetown, she served as an editorial assistant in the Georgetown Journal of International Affairs and as a co-president for Truth and Human Rights in North Korea (THiNK), an organization dedicated to providing a platform for North Korean defectors and human rights activists and raising awareness of the North Korean humanitarian crisis in the local community. She also interned at the Office of Los Angeles Councilmember David Ryu and is currently pursuing an internship at the U.S. Embassy in Seoul under the Public Diplomacy section.
Jaein hopes to direct her interest in international relations toward a career in diplomacy and the effort to bring lasting peace and prosperity to the Korean peninsula and broader East Asia region.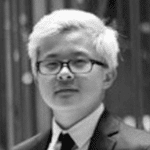 MinKwon Center for Community Action
Jason Suh is a student (Class of 2021) at Georgetown University, majoring in Health Care Management and Policy with interests in data science, education policy, and human rights. He most recently served as a youth organizing fellow at a Chicago-based organization that fights for racial and economic justice within Korean and other immigrant communities, and he strongly believes in interracial coalition-building. A prior role with the Beeck Center for Social Impact + Innovation has pushed him to think more broadly about data's role in policy innovation and its potential to be an advocacy tool in addressing disparities across the health and education sectors. Since high school, Jason has been involved in North Korean human rights advocacy work and has been active in the education space, where he seeks to advocate on behalf of immigrant, low-income communities of color.
Jason hopes to practice medicine with a particular focus on social determinants of health and with the desire to make healthcare more accessible for marginalized communities.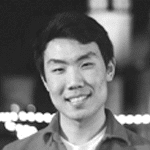 Asian American Federation
Kion You is a student (Class of 2020) at Brown University, majoring in English. Kion also studied abroad his junior year at the University of Cambridge. At Brown, Kion spends his time as a journalist and as an elementary school teacher. He has previously worked for Congressman Ted Lieu, spent time as a journalist in Southeast Asia, and worked for an academic fashion magazine.
Kion hopes to pursue a career in the arts, education, community engagement, or journalism.