2018 CKA-KALCA Public Service Interns – Washington, DC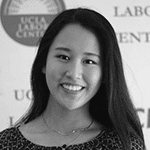 Internship: George Washington University Law Immigration Clinic
Esder Chong is studying at Rutgers University-Newark, class of 2020, majoring in Philosophy and minoring in Writing and Business Administration. She currently serves as founder and president of RU Dreamers, a student organization that advocates for undocumented students' access to higher education. Esder also attended the State of the Union Address as the sole guest of Congressman Frank Pallone where she used the platform to push for the Clean Dream Act. Esder is a student-athlete in the cross country/track & field team, serves as News Editor for the school newspaper, and is a volunteer violinist for a nonprofit orchestra. Esder's most recent internship was at the National Immigration Law Center (NILC) in their D.C. office.
Esder is interested in pursuing a career in public policy and law.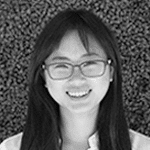 Internship: Woodrow Wilson International Center for Scholars
Sally is a student at Georgetown University, class of 2019, majoring in International Politics and pursuing a certificate in Women's and Gender Studies. Sally's previous internships include working at the office of Congressman Anthony G. Brown of Maryland. She has also served as a teaching assistant for the Korean language department at Georgetown.
Sally is interested in the role of transitional justice in post-conflict societies. She hopes to pursue a career in international law and justice through which she can advance women's and human rights.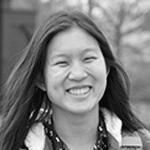 Internship: Office of Congresswoman Judy Chu (D-CA-27)
Molly Clark is at Hamilton College, Class of 2019, where she is majoring in Public Policy with a minor in Hispanic Studies. Molly previously interned with the Office of Senator Gillibrand and OCA-Asian Pacific American Advocates in Washington, DC. Molly also served as the Discussion Chair of Hamilton's Asian Student Association and is former Secretary/Treasurer of the Shenandoah-Kirkland initiative, a group on campus that focuses on the historical connection between Hamilton College and the neighboring Oneida Nation. This past semester, Molly studied abroad in Stockholm, Sweden. Molly currently works as a member of Hamilton's Social Innovation Team and the Career Center's Education and Non-Profit Connect Team.
Molly hopes to continue learning more about AAPI issues and intends to pursue a career in public service.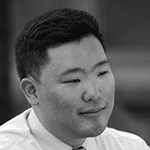 Internship: Environmental Protection Agency
James Do is a recent graduate from the Fletcher School of Law and Diplomacy at Tufts. While at Fletcher, James focused on Security Studies and Pacific Asia where he wrote his graduate thesis on U.S.-ROK-Japan trilateral relations. While in graduate school, James had the opportunity to intern at the U.S. State Department at the Bureau of East Asian and Pacific Affairs. Before graduate school, James served as a Peace Corps volunteer for two years in Morocco where he worked on community outreach and English Education.
Originally from New Jersey, James hopes to enter the public sector for his long term career goals. James hopes his experience at CKA will connect him more with other like-minded Korean Americans who are dedicated to public service.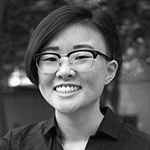 Internship: National Asian Pacific American Women's Forum
Heejin Hahn is at Georgetown University, class of 2020, majoring in Women and Gender Studies and minoring in Korean. As part of Georgetown University's Asian Pacific Islander Leadership Forum, Heejin works to facilitate conversations across API and POC student groups to foster and ultimately improve intra-racial and interracial solidarity on campus. Heejin also leads to campus-wide efforts to improve gender equality at Georgetown.
Heejin hopes to continue her passions in a career of interracial coalition building and intersectional feminism.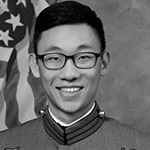 Internship: Office of Senator Jack Reed (D-RI)
Justin Jang is at the U.S. Military Academy at West Point, class of 2020, studying International Relations with a concentration in East Asian Studies. He is also the recipient of the Jack Kent Cooke Scholarship. Justin currently serves as the treasurer on the executive board for the Korean American Relations Seminar. Justin is also a member of West Point's Model United Nations team, studying and debating issues related to international affairs. His hobbies include baseball, traveling, yelping (read: eating), and cheering on the Army team to victories over Navy.
After commissioning as a 2nd Lieutenant, Justin hopes to work in Military Intelligence.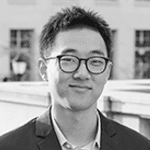 Internship: National Council of Asian Pacific Americans
Young Noh Jung graduated from the University of California, Berkeley in 2018 with a B.A. in Political Science and Asian Studies. Young is a co-founder of AAPI Transfer Committee at Asian Pacific American Student Development and a former president of Re-entry and Transfer Student Association. Young also recently interned at the Woodrow Wilson Center for International Center for Scholars as a research and staff assistant, working on North Korean economic development, a social history of Korean diaspora communities, and urban sustainability issues.
Young seeks to combine his passion for history, sustainability, and social equity through data-driven policymaking in the future.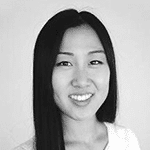 Internship: 38North
Lisa Kang graduated from Chapman University, class of 2018, where she received a B.A. in Strategic and Corporate Communication. Lisa has served as the Upperclassman Senator at Chapman University where she started a petition on the Korean Language Courses initiative and created an Asian American Studies Panel for a school-wide event. She has interned at the Korean American Coalition of Los Angeles and at the office of Assemblymember Miguel Santiago, who represents the 53rd California Assembly District.
Lisa is passionate about resolving issues that affect the Korean American community and hopes to pursue a career in diplomacy with a focus in East Asia.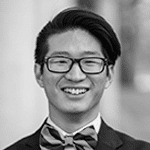 Internship: U.S. Department of State
Chung Do Kim is at the University of Virginia, class of 2019, majoring in Global Development Studies. Chung serves on the student advisory board for UVA's Center for Global Health and helps to plan the annual global health case competition. He is currently an undergraduate researcher in the Public Health Sciences department exploring the feasibility of non-invasive technology to monitor and predict aggression in Autism Spectrum Disorder. He is also a data science instructor for HackCville, a 501(c)3 nonprofit student-run school for college students interested in modern, entrepreneurial careers.
Chung is interested in pursuing a career in international development with a focus on disability rights and global health.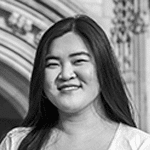 Internship: Asian Americans Advancing Justice | AAJC
Justine Kim is at Northwestern University, class of 2019, majoring in Learning & Organizational Change and Asian American Studies. She was a Leopold Fellow under Professor Ji-Yeon Yu looking at the experiences of Korean Americans and Filipinx Americans in the Chicagoland area. Justine most recently served as the Executive Director of the Korean American Students Conference (KASCON) and was on the executive board of the Associated Student Government (ASG) this past year.
Justine hopes to pursue a career integrating human-centered design and social change to better meet the needs of marginalized communities.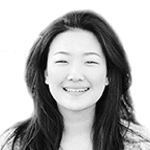 Internship: Asian Pacific American Institute for Congressional Studies
Marie Kim is at UC Berkeley, class of 2018, majoring in political science with a concentration in international relations. She recently finished a research apprenticeship with her university the effect of media portrayal on neighborhood gentrification processes. Marie's previous internship include her work with the Korean Resource Center and its Immigrant Rights Project.
Marie hopes to pursue a career in news media or educational policy.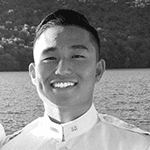 Internship: Office of Congressman Ken Calvert (R-CA-42)
Brian Kwon is at the United States Military Academy, West Point, class of 2019. He is majoring in economics with a concentration on finance and pursuing a minor in German. Brian recently studied abroad in Hamburg, Germany until May 2018. He has served this year as the Honor Representative in charge of ensuring the academic, moral, and ethical integrity for the academic year company of about 100 cadets as well as being the Public Relations Chair for the Korean American Relations Seminar at West Point. Brian has participated in several church mission trips to Chinle, AZ in a Navajo Indian Reservation as well as in Valle de la Trinidad, Mexico, providing humanitarian assistance as well as teach children at Vacation Bible School.
Brian hopes to pursue a career in finance but is equally passionate about helping those who are neglected.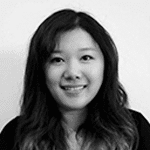 Internship: National Committee on North Korea
Haneul Lee is at the University of Southern California, class of 2018, majoring in international relations and minoring in psychology. She has also studied Political Science and International Affairs at Yonsei. Haneul served as the Assistant Director and Programming Director for USC's Asian Pacific American Student Assembly and helped represent her constituency to Undergraduate Student Government and the Administration. She has also served as a Recruitment Director for CollegeSpring, a non-profit organization dedicated to providing SAT preparatory classes to low-income communities.
Haneul hopes to dedicate her interests in foreign policy and representing cultures towards a career in the foreign service and diplomacy.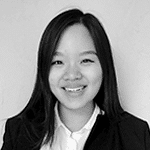 Internship: Department of Labor
Joyce Lee is at UC Berkeley, class of 2019, majoring in Sociology. As an advocate for prison reform, she recently interned at the Superior Court of Alameda in the Pretrial Services Department, where she interviewed defendants and wrote court reports. In order to expand her exposure to the issues that the Asian American immigrant community faces, Joyce has volunteered for the California Healthy Nail Salon Collaborative, which aims to build visibility for female immigrant nail salon workers. Previously, Joyce interned at the office of Assemblymember David Chiu of the California State Assembly.
Joyce hopes to pursue a career in law to help establish social justice.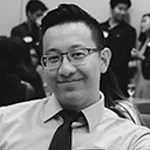 Internship: Asian Pacific American Labor Alliance
Hoyon Mephokee graduated from the University of Wisconsin-Madison in 2018, where he studied political science and art history. As an undergraduate, Hoyon represented his school and communities as Secretary of the Student Services Finance Committee, the student body treasury on his campus; as a Representative on Student Council; and as State Deputy Finance Directory for the College Democrats of Wisconsin. Additionally, Hoyon has served as President of the Asian American Student Union as well as the Secretary of the Midwest Asian American Students Union. In summer 2017, Hoyon was a part of the OCA – Asian Pacific American Advocates Summer Intern Cohort where he worked at Dewey Square Group, a public affairs firm.
Hoyon was born to a Korean mother and a Thai father and was raised in Bangkok where he attended an American high school. His time as an undergraduate has fostered a passion for social justice and for AAPI visibility, especially for underrepresented groups within the community, and he hopes that this summer will allow him to gain career clarity and a path for his future in public service.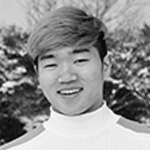 Internship: APIAVote
Benjamin Oh is at the University of Pennsylvania, class of 2019, majoring in Philosophy, Politics, and Economics with minors in History, Political Science, and International Relations. An international-level short track speedskating athlete, Benjamin has spent 1.5 years away from school in Seoul training for the 2018 U.S. Short Track Winter Olympic Trials. He now leads the Robert F. Kennedy Human Rights organization's Young Leaders Program; serves as the external chair of Sangam, a student organization creating spaces to examine APIA issues and identity; serves on the University of Pennsylvania's Asian American Studies Undergraduate Advisory Board; and volunteers with various West Philadelphia community programs focused on equity through education.
Benjamin is interested in policy issues relating to interminority coalition-building, education, race, inequality, and urban development.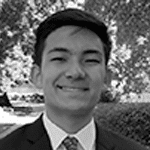 Internship: Truman Center
Connor Reese is at the University of Michigan, class of 2021, and plan to attend Gerald R. Ford School of Public Policy to pursue a degree in Public Policy upon finishing his undergraduate degree. Connor is the Media and WordPress editor on the Michigan Journal of Political Science, where he runs the Journal's social media feeds and managing the website. Connor is a member of the University of Michigan's Roosevelt Institute chapter and worked with a policy group to propose local strategies to improve the affordability of Ann Arbor for working-class families. In addition to these two student groups, Connor is an enthusiastic member of the intramural sports community on campus and competed in football, dodgeball, and basketball intramurals over the course of the school year.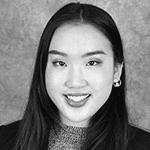 Internship: Council of Korean Americans
Michelle Shen is at Wellesley College, class of 2021, and plans to major in East Asian Studies. She currently serves as Publicity Chair for the Wellesley Asian Alliance and previously tutored middle school students at the Boston Chinatown Neighborhood Center.
Michelle is interested in pursuing a career in Chinese-Korean relations as well as advocacy and empowerment for the Asian American community.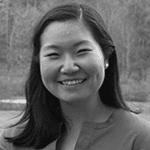 Internship: Americans United for Separation of Church and State
Nicole, You is at the University of Chicago, class of 2021, double majoring in political science and history. She is an active member of the Korean Student's Organization and the UC Democrats at UChicago. Nicole is also a member of the Sports Club Finance Committee as well as a starting member of the Women's Rugby team.
Nicole is interested in becoming a civil rights or immigration lawyer, with the long-term goal of becoming a member of Congress in order to represent and further the interests of the Asian American community.
2018 CKA-KALC Public Service Interns – New York City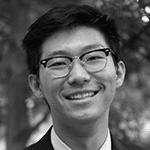 Internship: Brooklyn District Attorney's Office
Ryan Bae is at Georgetown University, class of 2019, as a Government Major. Ryan is President of the Asian American Student Association and Truth and Human Rights in North Korea. He is also a tour guide for the Blue and Gray Tour Guide Society, a photographer for The Hoya, a peer mentor, and most recently spent a semester interning at Congresswoman Judy Chu's office.
Ryan is interested in pursuing a career in public service law with interests in civil rights/immigration law and international development.
Internship: Asian American Arts Centre
Jeremiah Kim is at Cornell University, class of 2019, majoring in English. An avid student of Asian American literature, art, and culture, Jeremiah is eager to explore the realities of Asian American literary and artistic production in the everyday world beyond the shiny hallways of academia. As a PSI in New York City this summer, Jeremiah hopes to work with and learn from community-based organizations that perform a critical social function of engaging the public with marginalized stories and sensibilities.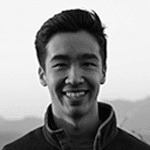 Internship: New Leaders
Noah Kim is at Brown University, class of 2019, majoring in political science. He was born in Boston, Massachusetts and grew up in Providence, Rhode Island. This past fall, Noah studied abroad at Yonsei University in Seoul, South Korea. This summer Noah will be interning at New Leaders, a national nonprofit organization that develops school and system leaders in more than 20 cities and 15 states. Noah will be working for the New York City office located in Chelsea. This will be Noah's second summer in New York City, having worked for Cool Culture in Brooklyn last summer.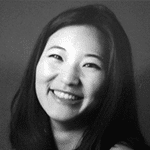 Internship: MinKwon Center for Community Action
Grace Koh is at Princeton University, class of 2019, majoring in history with certificates in American Studies and East Asian Studies. On campus, Grace is involved with Princeton for North Korean Human Rights, the Petey Greene Program, and Manna Christian Fellowship. She has previously interned at Citizens' Alliance for North Korean Human Rights in Seoul, where she primarily translated Korean and English documents and interpreted for North Korean resettlers.
Grace hopes to pursue a career advancing human rights and legal representation for marginalized groups in both domestic and international settings.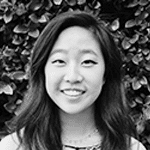 Internship: Legal Aid Society
Rosa Namgoong graduated from UC San Diego in 2018 with a B.A. in Political Science with a focus on International Relations. She completed a Senior Honors Thesis on the effect on extreme weather conditions on conflict onset in Sub-Saharan Africa.
Rosa is an intern at UC San Diego School of Law Children Advocacy Institute and also works as a research assistant at the UCSD Political Science Department's Center of Peace and Security Studies. When she is not studying or working, Rosa enjoys spending time with friends, walking her dog and watching movies. Rosa has lived in a variety of places including Seoul, South Korea, Alberta, Canada and Temecula, California. She hopes to expand her horizons through travel in the upcoming years and is very excited to be a part of the 2018 Cohort. Rosa has been accepted into the UCLA School of Law Law Fellows Program.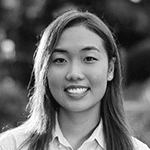 Internship: StoryCorps
Hayoung Park is at Princeton University, class of 2020, majoring in economics. Hayoung is also pursuing a certificate in Spanish. On campus, Hayoung works as a research assistant for the Economics Department, studying a debt relief program in Korea. She also serves as a Peer Career Adviser and was a projects director for the Korean Students Association. To fulfill her mission of service, Hayoung is involved in programs that provide education to low-income high school students and Spanish-speaking communities.
Hayoung hopes to pursue law or a career in the government field.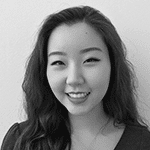 Internship: Asian American Federation
Yebin is at Wellesley College, class of 2020, majoring in Economics and minoring in Asian American Studies. She is the Director of Chinatown Afterschool Program at the Phillips Brooks House Association, where she leads counselors from Wellesley, Harvard, and MIT in tutoring and mentoring elementary school students from Boston's Chinatown. Yebin also serves as an executive board member at Wellesley College Government Treasury and as the Social Justice Chair of Wellesley's Lecture Society, where she holds teach-ins about microaggressions, civil rights, and student activism.
Yebin is passionate about social justice, education, and intersectional feminism.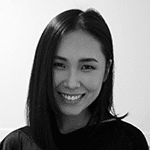 Internship: Asian American Federation
ShoYoung "Sho" Shin is at Amherst College, class of 2019, majoring in American Studies with a concentration in Asian American Studies. On campus, Sho has previously served as the President of the Asian Students Association and the Korean Students Association. Currently, she is a member of the Asian American Studies Working Group and First Generation Low Income Student Advisory Board and is one of three student members on the Presidential Task Force on Diversity and Inclusion. She also works as a peer career advisor and as a program coordinator at the Office of Campus Diversity and Student Leadership. Sho has also worked at the Smithsonian Asian Pacific American Center and the DIAL/SELF AmeriCorps program, Upward Bound.
In the future, Sho hopes to pursue a career in law in the nonprofit/government sector to advance justice and human dignity for marginalized communities in the United States.