2017 CKA-KALCA Public Service Interns – Washington, DC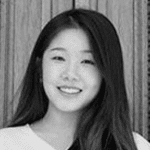 Internship: National Education Association
Sooah is at UC Berkeley, class of 2019, majoring in political science with a concentration in international relations and minoring in public policy.
She currently serves as the Committee Chair for Research at the Pre-Law Society at UC Berkeley and recently finished a research apprenticeship with her university on wealth distribution and property tax rates. As a member of LiNK (Liberty in North Korea) at her university's chapter, she has tutored English to North Korean defectors over Skype.
Sooah hopes to pursue a career advancing human rights and child welfare in an international context.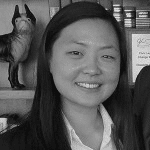 Internship: National Association for the Advancement of Colored People (NAACP) Washington Bureau
Chae is at Tufts University, class of 2020, and is double majoring in Political Science and American Studies.
Chae currently serves as a Democracy Coach and Outreach Director for Generation Citizen, a nonprofit organization that teaches civic engagement at local public schools. She is also Equity Officer for the Tufts debate team. Chae's previous internships include at Senator Elizabeth Warren's (D-MA) Boston office.
Chae hopes to empower underrepresented communities through advocacy.
Internship: Office of Congressman Adriano Espaillat
Daniel is at Columbia University, class of 2020, double majoring in economics and history. He is a recipient of the Milton Fisher Scholarship for Innovation and Creativity and the Sidney R. and Arthur W. Diamond Scholarship.
Daniel is currently serving as a Special Interest representative on Columbia's Activity Boards Committee. He previously worked with the Saratoga City Council and founded the Great Ensemble of Musicians, a music mentorship program.
Daniel hopes to pursue law or a career in finance.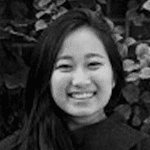 Internship: Data Quality Campaign
Joyce is at Vanderbilt University, class of 2018, and is double majoring in child development and Spanish, with a minor in human and organizational development.
Joyce serves as the Special Events Chair at the Asian American Student Association at her university. In addition, she is a peer mentor for first-year students in her school's VUcept program and a trip leader for Alternative Spring Break. She is currently a research assistant at both the Children's Learning Lab and the Department of Teaching and Learning and is also a teaching assistant in the education department.
Joyce hopes to pursue a career in education policy, specifically, with a federal or state education agency.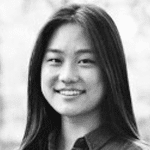 Internship: Federal Reserve Board, Division on Consumer & Community Affairs
Soobean is at Wellesley College, class of 2019, majoring in economics. She founded a student-run organization called All Together, raising awareness on child maltreatment and supporting victims of abuse through taekwondo classes.
Soobean is the Vice President of Korean Student Association at Wellesley and serves as a Counselor for Mission Hill Afterschool Program. She was an undergraduate researcher at MIT Governance Lab and a legal intern for New York's Commission on Judicial Conduct. Soobean worked on Hillary Clinton's presidential campaign in New Hampshire and Roy Cho's congressional campaign in New Jersey as a fellow.
Soobean is interested in pursuing economic policy and law.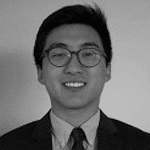 Internship: Office of Senator Mazie Hirono
Keeho is at Georgetown University, class of 2020. Keeoho is the co-founder of the Cambodia Water Project where he raised over $35,000 to provide clean water and filtration systems in Cambodia for over 3,000 families.
He currently serves as a volunteer to UNICEF's "Amazed World" Project that collects children's drawings from across the world.
Keeho is interested in pursuing a career in community organization and international development.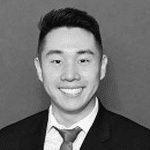 Internship: Department of Homeland Security, Office of Cyber and Infrastructure Analysis
Alexander is at the University of Southern California, class of 2019. Through participation in the highly competitive USC Progressive Degree Program, he is concurrently completing both an undergraduate degree in East Asian Area Studies and a graduate degree in Urban Planning, with a concentration in Transportation and Infrastructure Planning.
Alexander is a recipient of the 2017 David L. Boren National Security Scholarship, which will allow him to study at Waseda University in Tokyo, Japan for the 2017-2018 academic year.
Alexander's goal is to work in either the federal law enforcement or intelligence fields.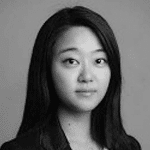 Internship: Equal Employment Opportunity Commission
Emma is at George Washington University Law, class of 2018, and is a member of the International Law Review. She completed her undergraduate studies cum laude in mass communications and sociology at Sogang University in Seoul, South Korea.
She was a researcher for Advocates for Public Interest Law in Seoul, where she conducted research and co-authored reports on human rights violations by Korean transnational companies in Vietnam.
Emma will be pursuing her passion for human rights and representation for marginalized groups through law.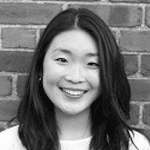 Internship: The Maureen and Mike Mansfield Foundation
Jennifer is at Brown University, class of 2019, majoring in international relations. Jennifer is a peer mentor for the Asian American Mentor Program at Brown.
She currently works as an executive producer at her school's radio station and tutors refugee students. Jennifer was a staff writer at the Brown Political Review and won an award for Best Feature Writing at the NYU Urban Journalism Workshop in 2014.
Jennifer hopes to pursue a career advancing social justice for undocumented immigrants.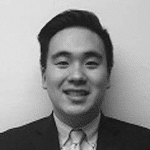 Internship: Office of Congressman Brendan Boyle
Jonah is at Pennsylvania State University, class of 2018, majoring in Political Science and Communications. Jonah also worked as a research intern for the University of Pennsylvania School of Medicine.
He is currently the policy and administrative intern at the Office of Congressman Brendan Boyle. He has previously worked as a policy intern in the Office of Senator Claire McCaskill. He also served as a communications intern on Senator Tammy Duckworth's Senate Campaign. He also served as a communications intern of Governor Martin O'Malley's Presidential Campaign.
Jonah hopes to pursue a career in health and foreign affairs policy as it pertains to the AAPI community.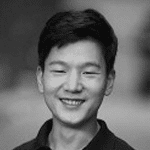 Internship: Center for Strategic and International Studies, Office of the Korea Chair
Joseph is at Bard College, class of 2018, majoring in political studies. Joseph escaped North Korea when he was 15-years old. Joseph was able to share his story at TEDGlobal in Scotland in 2013 and has since authored the award-winning book, Under the Same Sky: From Starvation in North Korea to Salvation in America.
He currently serves as an ambassador for Liberty in North Korea in Torrance, CA.
Joseph wants to pursue a career in public policy.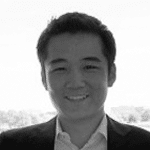 Internship: Office of Senator Tammy Duckworth
Teddy is at Northwestern University, class of 2018, majoring in computer science and history, while also completing the prerequisites for medical school.
He is the former Vice President of Northwestern University Space Technology and Rocketry Society (NUSTARS) and is the current Outreach Chair for the Korean American Student Association.
Teddy understands and values the importance of intersectional and cross-disciplinary work and hopes to pursue a career in healthcare advocacy.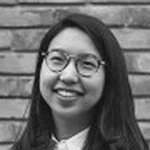 Internship: Woodrow Wilson International Center for Scholars, Office of Global Women's Leadership Initiative
Irene is at the University of Michigan, class of 2018, majoring in public policy. She was the recipient of the prestigious Jean Fairfax Academic Scholarship, a four-year scholarship awarded to students with a history of strong academic performance, leadership and community service.
Irene currently serves as a digital design intern for the Bureau of Democracy, Human Rights and Labor at the Department of State. She has also interned at UNICEF and was a fellow at the Korean American League for Civic Action (KALCA) in New York.
Irene hopes to pursue a career in international law and justice, and eventually join the foreign service.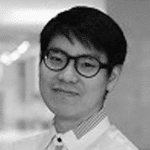 Internship: United Nations Development Program, Washington Representation Office
Junsuk is at Georgetown Law, class of 2019 as a Global Law Scholar. He is a recipient of the John Woodruff Simpson Fellowship for the study of international law and a scholarship from the Korean American Scholarship Foundation. Junsuk received his undergraduate degree from Amherst College in political science in 2014 with Phi Beta Kappa and academic distinction.
Junsuk previously worked at the Ministry of Foreign Affairs of the Republic of Korea and served as a legislative intern for the National Assembly of South Korea.
Junsuk hopes to pursue a career in international human rights law.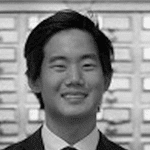 Internship: National Bureau of Asian Research
Paul is at Yale University, class of 2018, majoring in political science and East Asian studies. Paul is a former president of Yale ThiNK (There's Hope in North Korea) and political chair of Korean American Students at Yale.
Paul currently serves as the internal vice president of Divided Families USA, a non-profit organization that works to realize reunions between separated family members in the US and North Korea.
Paul hopes to pursue a career in diplomacy and help empower Koreans around the world.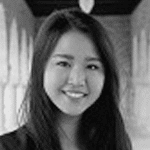 Internship: Senate Foreign Relations Committee
Sungmoon is at Stanford University, class of 2018, majoring in urban studies. To learn more about systemic inequities in the US justice system, Sungmoon interned in the violent crimes unit of the Manhattan District Attorney's Office and worked on restorative justice methods with the Center for Court Innovation. She has also previously worked at the United Nations in Seoul, Korea and for the Stanford Law Review.
Sungmoon is currently a foreign affairs editorial assistant at The Diplomat magazine, where she writes columns about US-East Asia relations, as well as serving as a program assistant at the Center on Democracy, Development, and the Rule of Law.
Sungmoon plans to fuse her interests in human rights, international relations, and foreign policy towards a career in international law and diplomacy.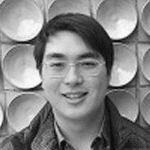 Internship: Office of Senator Dianne Feinstein
Tyler is at Williams College, class of 2019, majoring in political science and American studies. Tyler was an intern for Maravich & Associates and worked on State Treasurer John Chiang's Campaign for Governor in 2018. He also served as the data analytics intern in NY for Hillary for America in 2016.
He is currently the director of The Speakeasy Project, an online creative writing workshop series that collaborates with schools across the nation. Tyler is the founder and editor of Blueshift Journal, a tri-annual, international literary magazine. He was also the director of the College Companion, a nonprofit that promotes academic growth for underprivileged children.
Tyler's long term career goals involve working in Congress or as an elected official who advocates for the success of all people of color.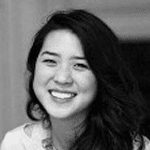 Internship: Asian Americans Advancing Justice | AAJC
Rebekah is at Brown University, class of 2020, pursuing a major in cognitive science and sociology. She was a research assistant at the Language and Cognition Laboratory at the University of Maryland where she developed the laboratory website using HTML and CSS code.
Rebekah has served as a delegate at the Ivy League Mental Health Conference and as a creative writing workshop facilitator for adults with developmental disabilities.
Rebekah hopes to pursue a career in advocacy for mental health issues across immigrant communities.
2017 CKA-KALC Public Service Interns – New York City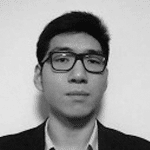 Internship: MinKwon Center
Dakota is at Wesleyan University, class of 2018, majoring in government. Dakota is a board member of the Wesleyan Korean Students Association and has been a member of the Wesleyan Refugee Project since 2015. He previously worked in the New York City Council in the Governmental Affairs Division.
He is currently working for Wesleyan University's Office of Public Safety.
Dakota hopes to pursue a career that will allow him to utilize his background in policy analysis to counter institutional racism in the U.S.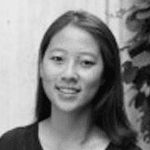 Internship: I Have a Dream Foundation
Stephanie is at American University, class of 2017, majoring in international studies. Stephanie was the treasurer of her university's Asian American Student Union and was a teaching assistant for two semesters.
She interned at the National Asian Pacific American Bar Association this spring, assisting with background research and questions, drafting memos/news releases for her supervisor.
Stephanie hopes to pursue a career in public policy to help disadvantaged communities across the globe.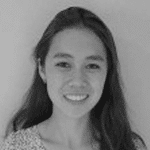 Internship: NYC Councilmember Brad Lander
Carina is at Wesleyan University, class of 2019, majoring in government and minoring in East Asian Studies. Carina is interested in the role of local and regional governments and nonprofits in building communities.
She is currently working as an Archives Assistant where she documents and preserves her university's history.
Carina's passions are education and public policy. She wants to ensure that public resources are available to all communities, especially immigrant communities.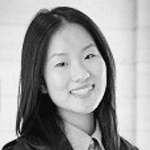 Internship: The Bronx Defenders
Blessing is at Harvard College, class of 2018, majoring in sociology. She was the co-founder and president of the Asian American Women's Association at her university.
She recently finished an internship with the Department of Housing and Urban Development, where she led an initiative to improve HUD's services to Limited English Proficiency communities.
Blessing wants to pursue law as a tool for social change and hopes to work at a civil rights attorney.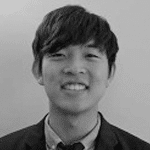 Internship: Make the Road New York
Andrew is a class of 2018 at Amherst College majoring in history and mathematics. He served as the Vice President of the Amherst College Glee Club and is the current Senior Articles Editor of the Amherst College Law Review.
At school, Andrew works with the College's admissions department as a campus tour guide and a peer career adviser. He recently finished up an editorial internship with the Washington Business Journal.
Andrew wants to increase access for immigrant communities and is interested in pursuing a career in the legal field after graduation.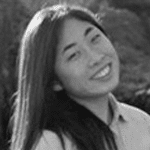 Internship: Legal Aid Society
Megan was at Amherst College, class of 2016, and majored in psychology. She was in Spain for a year teaching English through their Ministry of Education, Culture, and Sports.
She has interned at the LA District Attorney's Office's Sexually Violent Predator Unit and Juvenile Division.
Megan is very passionate about women's rights and hopes to pursue a career in law.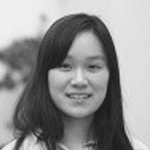 Internship: The Korea Society
Mi-Yeon graduated from the College of New Jersey, class of 2017, majoring in international studies and minoring in Women's, Gender, and Sexuality Studies.
A Boren and Gilman Scholar, Mi-Yeon she served as the President of the Liberty in North Korea Rescue Team, an Action Committee Leader for the Divided Families Foundation, and also a Consultant for North Korea Intellectuals Solidarity.
Post-graduation, Mi-Yeon hopes to focus her career on continuing to devise a Korean reunification policy and to bring more information access into North Korea and into other repressive societies.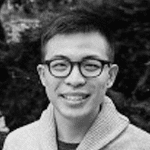 Internship: New York Immigration Coalition
Juhwan studied at Harvard College, class of 2017, where he pursued a joint major in sociology and women, gender, and sexuality studies. Juhwan was the co-founder and lead organizer of both the Task Force on Asian and Pacific American Studies at Harvard College and the Harvard Ethnic Studies Coalition. He was also the General Manager of the Bach Society Orchestra of Harvard University.
He was previously the Gender Justice intern at Oxfam America.
Juhwan hopes to pursue a career that involves research on and advocacy for Asian American communities, particularly women and queer and trans folks.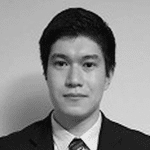 Internship: Office of NY State Assemblyman Ron Kim
Daniel is transferring to Pomona College​ ​​​from Yale-NUS College in Singapore​ ​this fall​ in Class of 2018. He plans to major in international relations​.
He has previously interned at the office of Foundation for Defense of Democracies in Washington D​C​​ ​as an intern with The Dershowitz Group. ​Daniel​ has studied Korean politics and history at Yonsei University in the summer of 2014, completed two programs with The Tikvah Fund in New York, and participated in a delegation of young professionals and students that traveled to Japan and met with Japanese business and government officials on behalf of the American Jewish Committee. As the son of a former US​​ ​diplomat, Daniel sent time growing up in Tunisia, Egypt, Turkey, Sweden, and Israel, in addition to the US.​
​Daniel is interested in international relations and geopolitics. He intends to pursue a career in government​.