2016 CKA-KALCA Public Service Interns – Washington, DC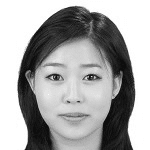 Internship: Office of Representative Charles Rangel
Caroline is at the University of Pennsylvania, class of 2017, majoring in Political Science-International Relations and minoring in Creative Writing and Asian American Studies. She has studied abroad at Seoul National University. She grew up in Bakersfield, California.
Caroline's career goal is to become a diplomat. Her interest in representing the United States is informed by her understanding of race relations in America and her desire to broaden public discourse on race beyond African-American and the Latinx community.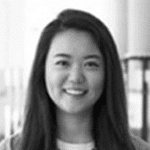 Internship: Office of Representative Joaquin Castro
Jenn is at University of Michigan's College of Literature, Science and the Arts, class of 2017, majoring in International Studies and Political Science in the Honors Program. She grew up in Louisville, Kentucky.
Jenn's previous internships include at the Office of the Under Secretary Eric Hirschhorn at the Department of Commerce. Jenn's goal is to work in Washington, DC upon graduating in fields related to intelligence, security and foreign policy.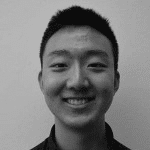 Internship: Office of Representative Tammy Duckworth
Peter is at Yale University, class of 2018, majoring in Economics and Mathematics. He is also a candidate in Yale's Naval Reserve Officers' Training Corp unit and Platoon Leaders Class program. Peter is from Vernon Hills, Illinois.
Peter's previous internships include working at the Office of the New Haven Public Defenders as a Dwight Hall Urban Fellow, a selective program that places undergrads with community organizations in New Haven, Connecticut.
Upon finishing military service, Peter would like to become a community organizer for the Korean American community.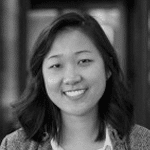 Internship: U.S. National Library of Medicine
Sophia holds an MPH/MBA from the University of Illinois at Chicago (UIC), where she graduated in 2016. She has a BA in Psychology and a minor in Latino Studies from Northwestern University. Sophia grew up in Chicago, Illinois.
Sophia is pursuing a career in nonprofit management of health organizations that services minorities and the low-income community.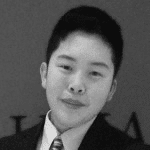 Internship: The Maureen and Mike Mansfield Foundation
Jeremy is at the University of Massachusetts Amherst, class of 2018. He is majoring in Computer Science and Business. Jeremy grew up in Hadley, Massachusetts.
The lack of Korean American representation at the highest levels of government has motivated Jeremy to pursue leadership positions at school, whether as a Senator at the UMASS Student Government Association or as the Creative Marketing Coordinator at the University Programming Council.
Jeremy is interested in pursuing a career in business and public policy.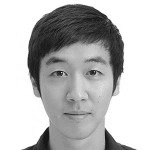 Internship: US Embassy in Seoul, South Korea
David is at Georgetown University School of Foreign Services, class of 2017, majoring in international affairs. David grew up in Seoul as a dual US/South Korean citizen.
Unlike some dual nationals, who give up their South Korean citizenship to avoid serving in the military,  David volunteered to serve in part because he wanted to fulfill his duty as a Korean but also because he wanted to use his skills to bridge understanding between the US and ROK. Though most people wouldn't consider his position typical for the Korean Army (Information Management Officer with the Korean Augmentation to the US Army), David learned a lot about national security and the importance of serving the country in ways that have had a profound impact on his career aspirations related to foreign policy.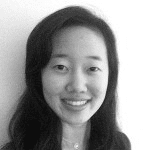 Internship: Asian Americans Advancing Justice | AAJC
Christine is at Brown University, class of 2018, majoring in History. She grew up in Cypress, California.
Christine's extracurricular activities include serving as the At-Large Representative at Brown Center for Students of Color, where she advocates on issues affecting students of color. Christine is also active with a student-led organization that supports Korean women of color, including those who are part of the LGBT community.
Christine is interested in a career in politics and community organizing.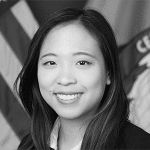 Internship: Millennium Challenge Corporation
Kathy received her BA from American University in 2016 with a major in International Studies, Conflict Resolution, and Development. She grew up in Marietta, Georgia.
Kathy has studied abroad in Mexico, volunteered in Panama, and taught English in Thailand. As a Critical Language Scholarship recipient, Kathy has worked with North Korean refugees from the Set Net School in Wonju, South Korea.
Kathy's goal is to work in international development.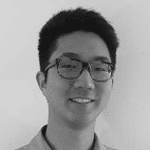 Internship: Smithsonian Asian Pacific American Center
Desun received his MA in Asian American Studies in 2017 from San Francisco State University. Desun has a BA in the same subject from UC Davis, where he graduated in 2013. He grew up in Palo Alto, California.
Desun is a Korean Japanese American. He worked with both Japanese American and Korean American civil society groups in CA and saw first hand how they deal with historical issues pertaining to Japan and South Korea. Desun speaks both Japanese and Korean.
Desun would like to be an educator.