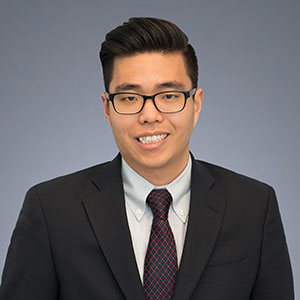 Location: Washington, DC Metro
John Kim
Senior Finance and Operations Manager
Council of Korean Americans
John Kim is the Senior Finance and Operations Manager at the Council of Korean Americans (CKA). John works closely with the Interm Executive Director, CKA staff and members to ensure that CKA's finance and operational systems are sustainable and effective.
Prior to joining CKA, John worked in Washington, DC as a research intern for the Committee for Human Rights in North Korea (HRNK), where he conducted research on human rights issues in the Korean peninsula, China and Japan. He also studied US economic and trade policies concerning the Asia-Pacific region, including the Trans-Pacific Partnership, Regional Comprehensive Economic Partnership, and bilateral FTAs. John also assisted in planning HRNK's events with organizations such as the Center for Strategic and International Studies and the Korea Economic Institute. Previously, John was an intern at Liberty in North Korea (LiNK).
John received a B.A. in political science from University of California, Santa Barbara. John studied abroad for a year in Denmark where he took master's level courses at the University of Copenhagen. He lives in the Columbia Heights neighborhood of Washington, DC.