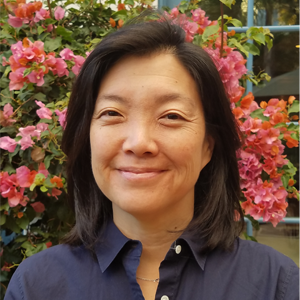 Location: California
Member Since: 2017
Joan Chu Reese
Director Growth & Giving
Vision To Learn
As Director Growth and Giving, Joan is responsible for development and growth strategies for Vision To Learn, a non-profit that gives free eye exams and glasses to children in low-income communities. Vision To Learn has provided more than 100,000 pairs of glasses to kids who do not have access to vision care by utilizing mobile clinics that bring services directly to K-12 schools, and has rapidly expanded to more than 200 cities in 10 states.
For the 2018 election, Joan is serving as the Campaign Finance Chair to re-elect California State Senator Ben Allen (D-Santa Monica).
Prior to her role at Vision To Learn, Joan was Strategic Advisor to Amavitae, a recruiting startup that directs job-seekers to careers and pathways to learning using a fun and simple app. It offers jobseekers, employers, students, colleges and training entities a way to focus candidates on roles that align with their interests and skills, leading to higher retention and productivity. Joan started her strategy career as a Partner with Monitor Group LLP (now Deloitte), leading their West Coast practice. She has two decades of business unit and strategy consulting experience working with companies in biotechnology, pharmaceuticals, health care services, life and health insurance, and healthcare policy. Her areas of expertise include biotechnology / pharma launch, marketing, and growth strategies, and leadership development / coaching.
Joan serves on the Executive Board of Spark LA where she was Board Chair and awarded the Holly DePatie award for Excellence in Board Leadership, the Phi Beta Kappa in Southern California Council as a Councillor, and as a Director for the Harvard Club of Southern California. She earned an A.B. Economics, magna cum laude, from Harvard College, and an MBA from the Stanford Graduate School of Business.