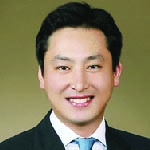 Location:
Member Since: 2017
Brian Han
Manager, International Investment Specialist
Korea Trade-Investment Promotion Agency
Brian (Bongjun) Han is a Senior Manager of International Investment at Korea Trade Investment Promotion Agency(KOTRA). KOTRA is state-funded agency operated by government of South Korea. Its core mission is to raise Korean firms' competitiveness to further strengthen the Korean economy and improve national image. Brian is responsible for researching each state's incentive programs for potential Korean investors and winning foreign direct investment to South Korea
Prior to his current position at KOTRA, Brian was strategic business development manager and market researcher at Korea International Trade Association (KITA) which is one of the largest economic entities which represents about 71,000 member firms in Korea. He was responsible for strategic business planning and meetings with State government officials and CEO's of regional chamber of commerce.
Brian has a B.A in business management from Pennsylvania State University in Pennsylvania, USA.
{
"@context": "http://schema.org",
"@type": "Person",
"name": "Brian Han",
"image": "http://councilka.org/wp-content/uploads/2017/10/brianhan.jpg",
"jobTitle": "Manager, International Investment Specialist",
"affiliation":"Korea Trade-Investment Promotion Agency",
"memberOf": [
{
"@type": "Organization",
"name": "Council of Korean Americans",
"url": "http://councilka.org/",
"address": {
"@type": "PostalAddress",
"streetAddress": "1875 I Street NW, 5th Floor",
"addressLocality": "Washington",
"addressRegion": "DC",
"postalCode": "20006"
}
} ] }