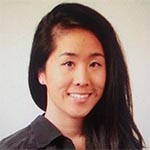 Location:
Member Since: 2017
Alyson Kil
Staff Physician, Medical Readiness Clinic
Walter Reed National Military Medical Center
Dr. Alyson Kil is a physician and a Captain in the United States Army. She graduated with her Bachelor's degree in biological sciences from the University of Southern California in 2010 and from the USC Keck School of Medicine in 2014. Dr. Kil completed her internship at the Walter Reed National Military Medical Center and is currently a staff physician in the Medical Readiness Clinic and the White House Medical Unit. In addition to her clinical duties, Dr. Kil mentors and teaches medical and pre-medical students at Walter Reed. She is in residency in Occupational and Environmental Medicine. Dr. Kil is a native of Los Angeles, California and currently resides in Washington, DC. Dr. Kil is an active member of the community and serves on the board of Pan Pacific Asian Leaders and Mentors (PPALM) and the USC Alumni Association of Washington, DC and is a member of the Army and Navy Club of Washington, DC.
{
"@context": "http://schema.org",
"@type": "Person",
"name": "Alyson Kil",
"image": "http://councilka.org/wp-content/uploads/2017/10/alysonkil.jpg",
"jobTitle": "Staff Physician, Medical Readiness Clinic",
"affiliation":"Walter Reed National Military Medical Center",
"memberOf": [
{
"@type": "Organization",
"name": "Council of Korean Americans",
"url": "http://councilka.org/",
"address": {
"@type": "PostalAddress",
"streetAddress": "1875 I Street NW, 5th Floor",
"addressLocality": "Washington",
"addressRegion": "DC",
"postalCode": "20006"
}
} ] }