During CKA's Gala & Awards Dinner on Friday, October 23 in our nation's capital, we will honor several exemplary individuals who represent the best of Korean America. Our inaugural Public Servant Award honoree is Harold Hongju Koh.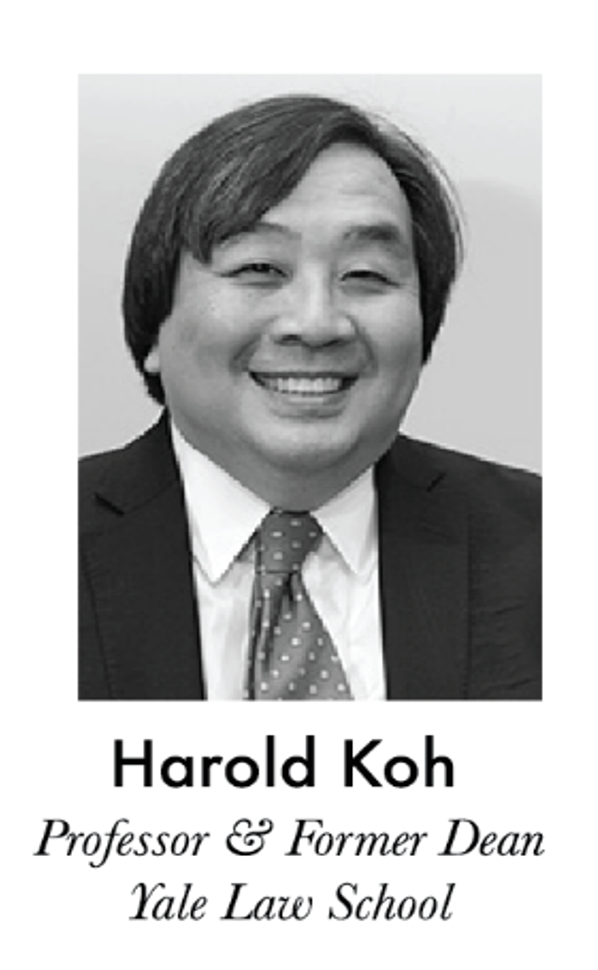 Mr. Koh is no stranger to Washington. From 2009 to 2013, he served at the U.S. Department of State as Legal Adviser, the Department's top lawyer. Prior to that, Mr. Koh was the Dean of Yale Law School for five years after joining the faculty in 1985.
Mr. Koh also previously clerked for Associate Supreme Court Justice Harry Blackmun; served as an attorney-adviser to the Office of Legal Counsel in the Reagan Justice Department; and was U.S. Assistant Secretary of State for Democracy, Human Rights and Labor during the Clinton Administration. Mr. Koh's reputation as a human rights and civil rights advocate led him to testify before Congress on numerous occasions.
Mr. Koh will travel to DC for CKA's awards gala from New Haven, Connecticut, where he has returned to Yale as Sterling Professor of International Law.
CKA's Public Servant Award recognizes individuals or groups who:
have made extraordinary contributions to American democracy, society at large, and the Korean American community; and
have consistently embodied the distinguishing marks of a true public servant: integrity, selflessness, sacrifice, and leadership.
To purchase a ticket and register, click here. For more information about the Gala and National Summit go to ckasummit.org.