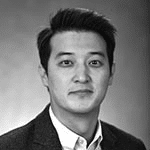 Martin E. Kim
Director, International Business Development,
Major League Baseball
Location: Los Angeles
Member Since: 2018
Martin Kim works for MLB developing new business ideas with a focus on Asian markets. With a strong fanbase in the region, his role is to find opportunities in the areas of corporate partnerships, broadcast, licensing & events.
Prior to joining Major League Baseball, he spent over five years with the Los Angeles Dodgers holding some unique positions. He started as a baseball operations liaison between the club and Korean baseball. Was instrumental in the signing of Korean superstar, Hyun-Jin Ryu, and doubled as his interpreter/manager for two years. Concurrently, Martin focused on generating business opportunities with overseas companies contracting over $15 million in franchise revenue. During his tenure, Dodger Stadium was the first sports venue in the US to offer Korean cup ramen, Choco-pies, HITE beer, and even soju. Dodger games were broadcast live in Korean language, and countless number of top Korean celebrities were featured during game entertainment.
Martin grew up in Philadelphia, graduated from the George Washington University with a BBA in International Business & Marketing. He is a published author and received a national recognition award from the Korean ministry of Sports & Culture in 2017. Previous to sports, he worked in entertainment and various PR/Ad agencies.