Overview of the Public Service Internship Program
At CKA, we believe that more Korean Americans must take on leadership roles in our society and demonstrate the power and potential of our community.
The CKA-KALCA Public Service Internship Program places college and graduate students in full-time summer internships throughout DC and NY and provides a generous scholarship up to $3,000 per student. We also provide high-impact leadership training and closed-door mentoring with senior Asian American leaders throughout the summer, including CKA members, influencers, policymakers, and opinion makers.
Meet the 2019 Public Service Interns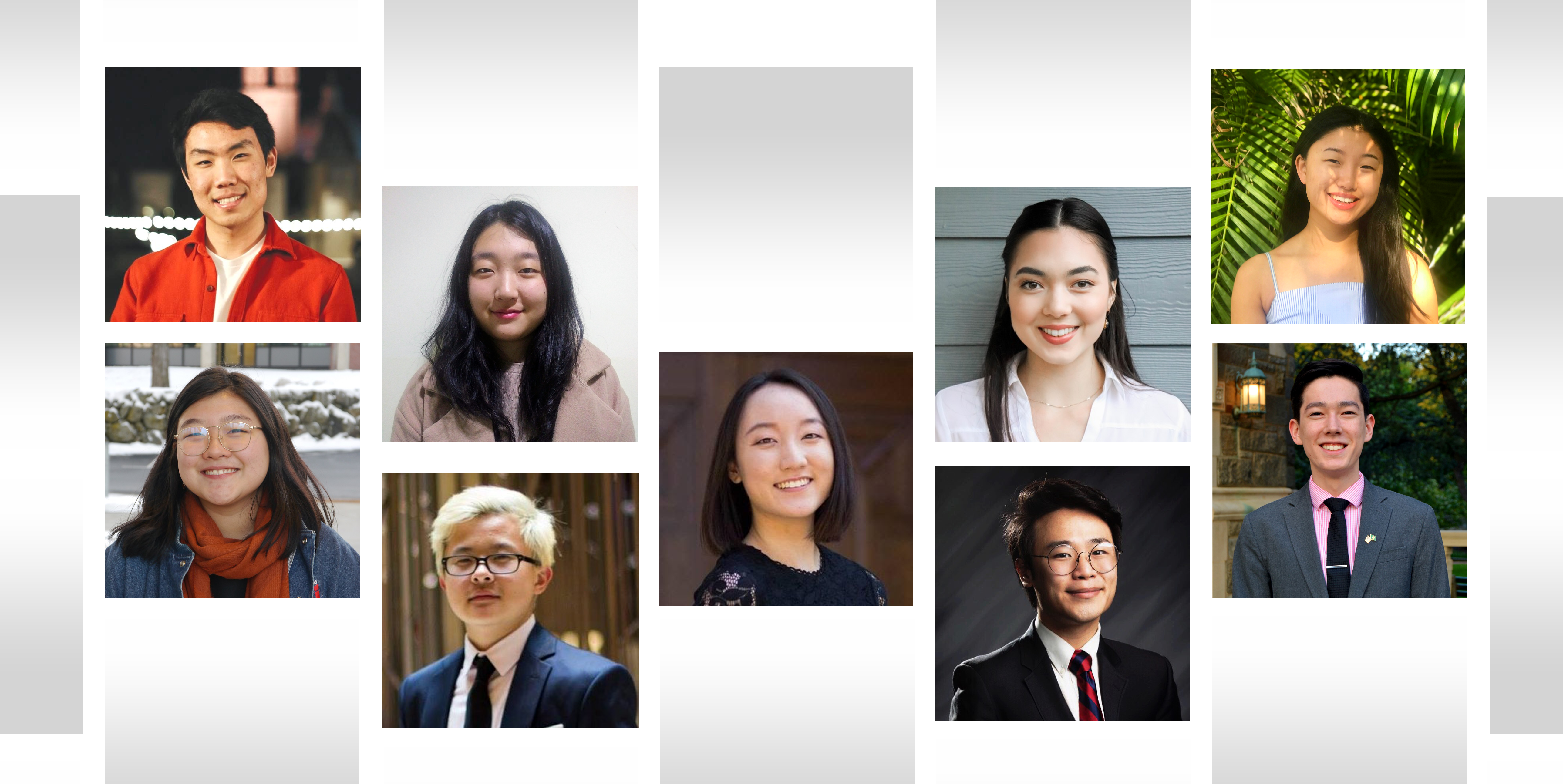 History
In 2016, the Korean American League for Civic Action (KALCA) joined CKA after sixteen years of groundbreaking work in New York City to train and develop the next generation of civic leaders and to increase civic participation in the Asian American and Pacific Islander community through advocacy, education, and mobilization.
In doing so, KALCA merged its signature college internship program with CKA, combining forces to launch a new program with a wider reach in both Washington and New York. Leveraging CKA's global network of Korean American leaders and KALCA's long-standing track record of delivering high-quality internship programs, the CKA-KALCA Public Service Internship (PSI) Program is an exciting convergence of two premier Korean American leadership development programs. It is a unique opportunity for college and graduate students seeking hands-on experience in the public and nonprofit sectors.
KALCA's College Internship Program was a highly selective internship opportunity that awarded scholarships and placed college students of Asian descent in key government offices and leading nonprofit organizations in and around New York City. Over the years, 87 KALCA interns received an insider's view of civic and democratic processes and participated in a specialized curriculum to develop their leadership skills.
The inaugural PSI program, launched in 2016, gave scholarships to ten college and graduate students who were placed in unpaid internships at government offices and nonprofit organizations in our nation's capital. Students were recruited from around the country — from California, the Midwest and the East Coast — to spend their summer in Washington and participate in exclusive closed-door meetings with top Asian American public sector leaders as part of the PSI Speaker Series.
The leadership of both CKA and KALCA will continue their work so that our young leaders reflect the best of what our community has to offer and ensure that our voice will always be heard.
The deadline to apply for the 2019 CKA-KALCA Public Service Internship Program has passed. Please subscribe to our mailing list for more information about the 2020 application cycle.
PAST INTERNSHIP PLACEMENTS
38 North
Americans United for Separation of Church and State
Asian Americans Advancing Justice | AAJC
Asian Pacific American Institute for Congressional Studies (APAICS)
Asian Pacific American Labor Alliance, AFL-CIO (APALA)
Asian Pacific Islander American Vote (APIAVote)
Center for Strategic and International Studies, Office of the Korea Chair
Data Quality Campaign
Department of Homeland Security, Office of Cyber and Infrastructure Analysis
Equal Employment Opportunity Commission
Federal Reserve Board, Division on Consumer & Community Affairs
George Washington University Law Immigration Clinic
Mike and Maureen Mansfield Foundation
Millennium Challenge Corporation
National Asian Pacific American Women's Forum (NAPAWF)
National Association for the Advancement of Colored People (NAACP) Washington Bureau
National Bureau of Asian Research
National Council of Asian Pacific Americans (NCAPA)
National Education Association
Office of Congressman Adriano Espaillat
Office of Congressman Brendan Boyle
Office of Rep. Charles Rangel (NY-13)
Office of Rep. Joaquin Castro (TX-20)
Office of Rep. Judy Chu (CA-27)
Office of Rep. Ken Calvert (CA-42)
Office of Rep. Tammy Duckworth (IL-8)
Office of Senator Dianne Feinstein
Office of Senator Jack Reed
Office of Senator Mazie Hirono
Office of Senator Tammy Duckworth
Senate Foreign Relations Committee
Smithsonian Asian Pacific American Center
The Maureen and Mike Mansfield Foundation
The National Committee on North Korea: NCNK
The United States Department of Labor
The United States Environmental Protection Agency (EPA)
Truman Center
United Nations Development Program, Washington Representation Office
United States Department of State
US National Library of Medicine
US-Korea Institute at the Johns Hopkins School of Advanced International Studies
Woodrow Wilson International Center for Scholars
Asian American Art Center (AAAC)
Asian American Federation
Asian American/Asian Research Institute
Citizens Union
Coalition for Asian American Children and Families
Council on Foreign Relations
Legal Aid Society
Make the Road New York
MinKwon Center for Community Action
New American Leaders Project
New Leaders
New York City Campaign Finance Board
New York City Commission on Human Rights
New York Immigration Coalition
New York League of Conservation Voters
New York Public Interest Research Group (NYPIRG)
NYC Councilmember Brad Lander
Office of NY State Assemblyman Ron Kim
Office of the Manhattan Borough President
Office of the Mayor, City of New York
Office of the Public Advocate, City of New York
Office of U.S. Congresswoman Grace Meng (NY-6)
Office of U.S. Senator Charles E. Schumer (D-NY)
StoryCorps
The "I Have a Dream" Foundation
The Bronx Defenders
The Brooklyn District Attorney's Office
The Korea Society