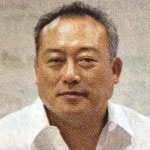 President and Managing Member, Aventis Asset Management
Paul J. Kim is the Founder and Managing Partner of LaSalle Asset Management, a hedge fund focused on trading derivatives of agricultural commodities based in Chicago. Mr. Kim is also the Founder and CEO of Aventis Asset Management, a discretionary diversified commodity fund with offices in Chicago, New York and Shanghai and is committed to giving a significant portion of the company profits to charity.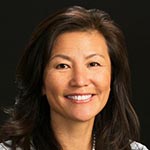 Partner, Cooley, LLP
Dr. Michelle S. Rhyu is a partner in Cooley's Intellectual Property group in the Litigation department. Dr. Rhyu has almost two decades of experience representing industry leaders and Fortune 500 companies, with a primary focus on high stakes disputes in the pharmaceutical and biotechnology industries.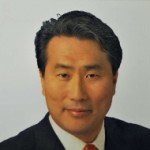 Chairman and CEO, PAFCO (Pacific American Fish Company)
Peter Huh is Chairman and Co-Founder of PAFCO, a private family-owned international Seafood Company, located in Southern California and Boston. PAFCO was founded in 1977 and is currently ranked one of the top Seafood company in North America. PAFCO has a presence in South America, Mexico, Central America, Asia, India, Africa and Europe.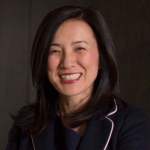 Investor and Advisor
Salle Yoo is the former Chief Legal Officer, Corporate Secretary and General Counsel of Uber Technologies, Inc.   Yoo joined Uber as its first general counsel in 2012 and was promoted to chief legal officer in 2017. Prior to joining Uber, Salle was a litigation partner at Davis Wright Tremaine LLP.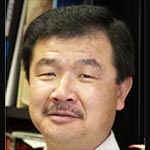 Professor of Ethnic Studies & Founder and Director, University of California, Riverside – Young Oak Kim Center
Edward T. Chang is Professor of Ethnic Studies and founding Director of the Young Oak Kim Center for Korean American Studies at the University of California at Riverside. He earned his B.A. (1982) in Sociology and Ph.D. (1990) in Ethnic Studies at UC Berkeley and M.A. (1984) in Asian American Studies at UCLA.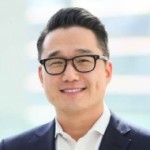 Managing Director and Head of North America, C-Bridge Capital
Michael Keyoung, MD, PhD is a physician, executive and investor with 20 years of experience. Dr. Keyoung is Managing Director and Head of North America for C-Bridge Capital, a leading healthcare Private Equity firm focused in Greater China.  Dr. Keyoung is also Founding Managing Partner of Portola Capital Partners, US healthcare-focused investment firm that invests and advises healthcare companies.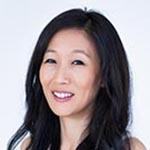 Co-Founder & CEO, UYU Ltd.
Jinhee is currently, CEO of esports organization, UYU.gg, which she co-founded in early 2017. With a competitive global roster including top pro gamers from North America, Korea, Japan, Greater China and Europe, UYU has quickly established itself as a contender across numerous esports games. In addition, UYU produces innovative live streaming content target towards the "esports generation" audience.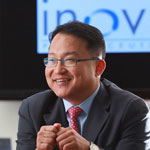 President & CEO, Inovio Pharmaceuticals
Dr. J. Joseph Kim is an internationally recognized leader in cancer and infectious diseases in both scientific and public policy arenas. He attained his PhD in immunology from the University Pennsylvania, along with a Wharton MBA and an undergraduate degree from MIT.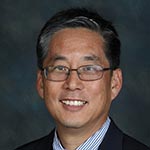 Medical Director, Ark Clinical Research
Kenneth Kim is a serial entrepreneur, having founded and transitioned several companies to private equity groups in the clinical trials space. He is currently a strategic investor and sits on several boards.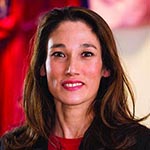 Facial Plastic Surgeon, Virginia Facial Plastics
Suzanne Kim Doud Galli, MD, PhD, FACS is a double board certified facial plastic and reconstructive surgeon in solo practice in Washington, DC. In addition to her practice, she is involved in volunteerism and serving the Asian American community.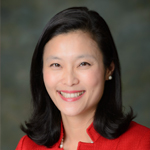 President and CEO, Refraction
Esther Lee is the President and CEO of Refraction, an innovation hub in Northern Virginia, focused on fostering innovation and entrepreneurship by nurturing and mentoring startups and high-growth companies. Prior to joining Refraction, Esther served as Secretary of Commerce and Trade for the Commonwealth of Virginia. Esther is a Co-Founder and former Vice Chair of Council of Korean Americans.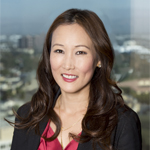 Partner, Rutan & Tucker LLP
Gloria Lee is the Client Relations Partner for Rutan & Tucker, LLP, one of the largest full service law firms in California. She is an award-winning commercial real estate attorney and in 2017 was named by the California Diversity Council as one of Southern California's "Most Powerful and Influential Women."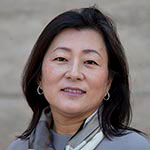 Chief Operating Officer and Chief Development Officer, MyoKardia
June Lee, M.D., is Chief Operating Officer of MyoKardia, a publicly traded biotechnology company focused on developing precision therapeutics for catdiomyopathies. Dr. Lee has significant experience leading early clinical development programs and is also a recognized leader in academic translational research.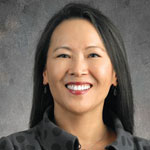 Partner, Covington & Burling LLP
Catharina Min is a partner at Covington & Burling LLP's corporate department specializing in mergers & acquisitions, venture capital and other investments, joint ventures, strategic alliances.  She represent high technology and life sciences companies from the U.S. and Asia in both domestic and cross-border transactions.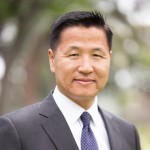 Founder & CEO, Michael Yang Capital Management, LLC
Michael is a serial technology entrepreneur and investor. He is currently a General Partner & CEO of Michael Yang Capital Partners, L.P. He founded and successfully sold several Silicon Valley tech startups including mySimon.com which raised $30 million in venture capital and was sold to CNET for $700 million. He is a Co-founder & founding Chairman of the board of Council of Korean Americans.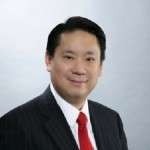 Partner, Yoon, LLP
Charles Yoon is a founding partner of Yoon & Kim LLP (now known as Yoon LLP). Prior to founding Yoon & Kim, Mr. Yoon was a litigation partner at the law firm of Thelen Reid & Priest where he began his legal career as an associate. He has over 23 years of experience in representing domestic and overseas clients.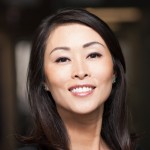 Managing Partner, Kinzie Capital Partners LLC
Suzanne Yoon is the Founder and Managing Partner of Kinzie Capital Partners where she oversees all facets of the firm's investment activities, fundraising and operations. Suzanne launched Kinzie as part of a long-standing vision to better help unlock value for lower middle market companies. With over 20 years of first-hand, in-the-trenches experience in investing in and advising middle market companies, Suzanne has led and closed more than $3 billion in middle market deals and has walked alongside owners in their transition of growth, troubles and generational shifts.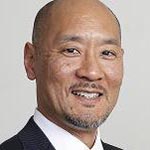 Executive Director & COO, Ploughshares Fund
Philip Yun is currently Executive Director and Chief Operating Officer of Ploughshares Fund. In this capacity, Mr. Yun oversees the organization's entire range of day-to-day activities, including grantmaking, communications, financial management, and fundraising.